Finding a Vet You and Your Pet Can Trust
Your pet's health is incredibly important. In fact, it's an essential part of dog care and cat care. This is why you can't choose just any veterinarian. Instead, you must carefully consider all your options to make sure you select a vet you can trust. We can help you through that process. Listed below are the steps you need to take when looking for a veterinarian. Here's how to find the best vet:
Ask Around
Before you can choose the right vet, you have to find out what your options are. Get started by asking for recommendations. Reach out to your:
Area Specific Social Media Groups
Breed Club
Breeder
Dog Trainer
Dog Walker/Pet Sitter
Friends and Family Members
Groomer
Local Shelter or Rescues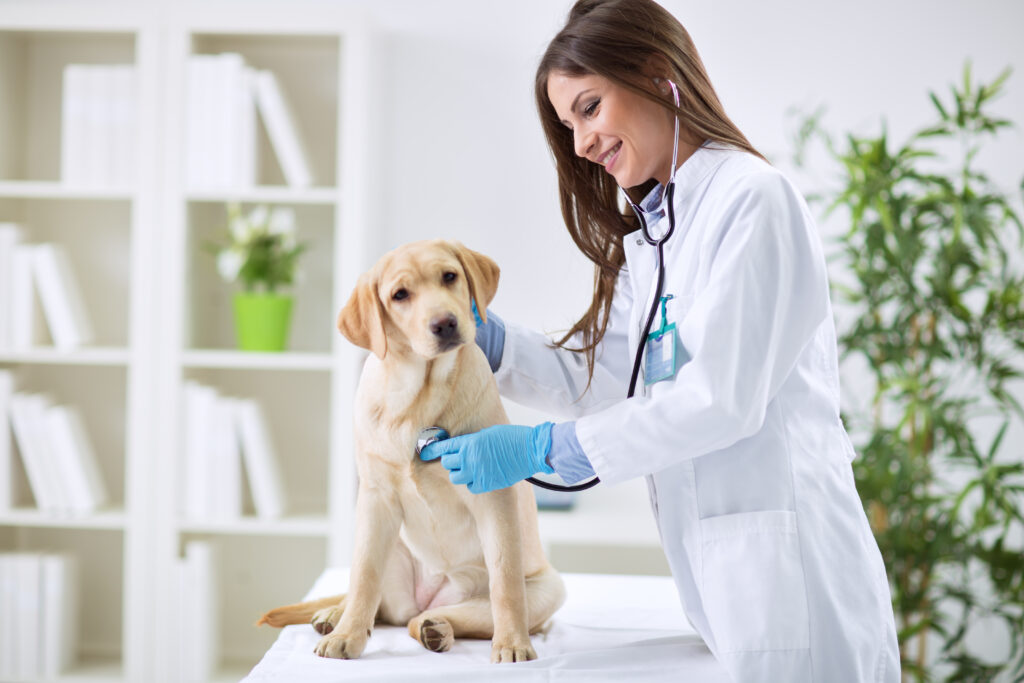 You can also check out your state's veterinary association, which should provide a list of veterinarians. Find even more options by doing a quick Google search.
Know Your Pets Special Needs
While researching, you probably compiled a list of vets to consider. Great! Now how do you narrow down your options?
First and foremost, think about your pet's unique needs. Those needs should greatly influence your search for a vet. For example, if you have a pet with an existing health issue, you probably want to find a veterinarian that has a proven track record of successfully treating that health problem. Or if you have a cat, you might want to choose a Cat-Friendly Practice.
Choose a Vet Near You
The easier it is to get to the vet, the less stressful it will be. And when you aren't stressed, your pet is less likely to have a bad experience at the vet. So, try to choose an office that's close to your home and has a parking lot that's easy to navigate.
Find Out More About the Veterinarians and Vet Techs
When considering a specific office, be sure to find out: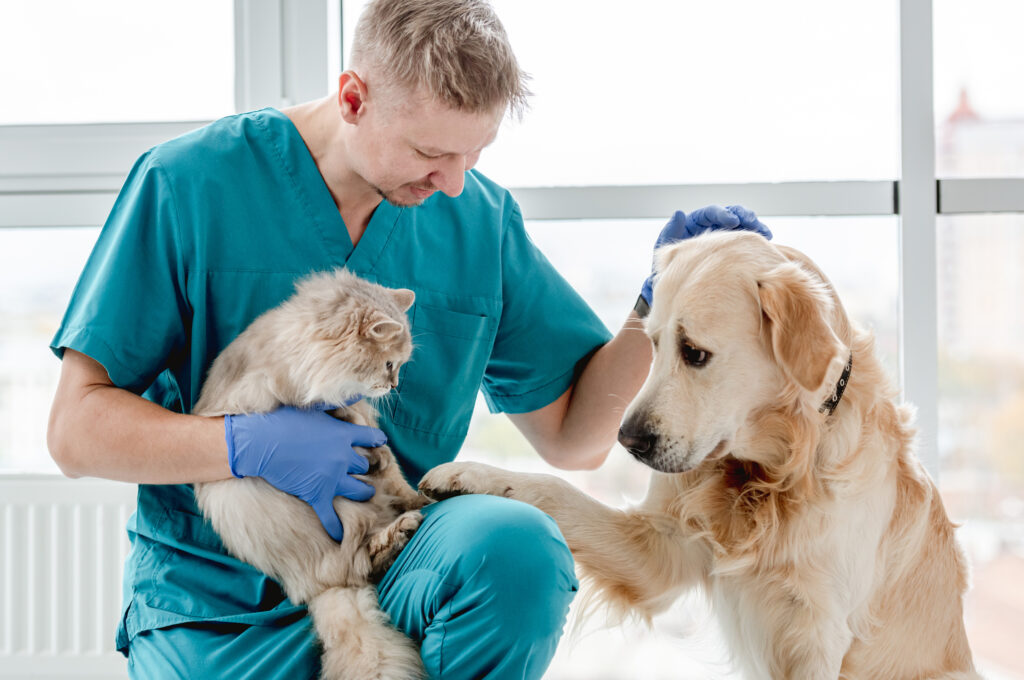 How many Vets and Vet Techs work there?
How Experienced they are?
Where they were Educated?
If they are continuing their Education?
With this information, you can determine whether or not the vet's office is worthy of your trust.
Talk to the Veterinarians
Get to know the veterinarians (or at least one of them) by talking directly to them. Feel free to ask questions about how they would handle specific health problems, such as cancer. Or if they recommend certain procedures, such as spaying and neutering.
Obviously, you want to choose a vet that shares your beliefs regarding veterinary care. Otherwise, you will constantly be fighting your vet when making health care decisions for your pet.
Important Questions to Ask Your Vet During an Interview
You should also ask the following questions:
Do you accept

Pet Insurance

?
What Services do you Offer?
What are your Prices and Payment Policies?
What is the average waiting time for Appointments?
How much time do you spend with each patient?
Are Dogs and Cats separated into two different waiting rooms?
Will you be able to refer my Pet to a specialist if the need ever arises?
Can I see where the Overnight Patients are housed?
The answers to those questions will give you more insight into how the office is run. Based on that information, you can then decide if that particular office is still worth looking into.
Find Out More About the Vet's Services
In addition to asking the questions already listed, you should also ask for more information about the vet's services. These questions include:
Can X-rays be done at the Vet's Office? If not, where will I need to take my Pet?
Where are Tests and Procedures done?
Do you offer Emergency Services? If so, what services are included? If not, where will I need to take my pet during an Emergency?
Do you provide Dental Care?
Is there a pharmacy in the office?
Visit the Vet's Office by Yourself
Before committing to a specific vet, it's a good idea to visit the office without your pet. This visit will allow you to get a feel for the place. While in the office, you should pay close attention to the following:
How clean and orderly the office is? You don't want to see a disorganized mess.
How relaxed pets and owners appear to be while waiting, but keep in mind, many animals tend to be more stressed at the vet's office.
How professional and friendly the staff is.
In Conclusion
Remember, the quality of your pet's health care is crucial. And that's why you must carefully choose a trustworthy vet. If you follow the steps listed in this article, you can succeed in that task. You can find our Purrfered Vets and Other partners on our Purrfered Partners Page .