---
Here are the Facts on Pet Insurance You Should Know
According to the American Pet Products Association, the total expense of veterinary care reached $18.11 billion in 2018.
Clearly, medical care for pets is expensive. But you love your pet and can't stand the thought of being unable to afford treatment.
Does this mean you should get pet insurance?
To help you make that decision, this article is going to explain how pet insurance works and how to choose the best plan.
Basic Overview of Pet Insurance
Investopedia says, "the insurance industry sees Fido or Fluffy more as property. That's why pet insurance functions more like property insurance than health insurance."
It sounds harsh, but this can actually be an advantage because it makes pet insurance easier to deal with than human health insurance. This is seen in the typical pet insurance policy that is simple, affordable, and allows owners to pick their preferred veterinarians.
There are a few important pet insurance terms to understand:
Premium – This is the amount you pay each month or year, depending on your particular insurance plan.
Deductible – This is the amount you pay before the insurance company takes over.
Co-pay – This is the fixed amount you must pay for covered services.
Investopedia claims that, "Annual deductibles are generally low – between $100 and $250 – and expect your co-pay to be no higher than 30% of the cost in the worst-case scenarios."
You are responsible for making the initial payment, but then you can file a claim with your pet insurance company. The company will reimburse you with a check.
How to Choose the Right Pet Insurance
It's vital to make the best choice when deciding which policy to go with. Read this section to get some guidance that will help you make that decision.
Additionally, here are some links for The Best Pet Insurance Companies: Top 9 Best Pet Insurance Companies (2022 Review) and How Much Does Pet Insurance Cost (2022 Guide)
Read Everything
You don't want to miss any important information that could affect your decision. That's why you must read every word that describes each policy you are considering.
If you don't, you might end up surprised when your pet requires a specific procedure that your policy won't cover. You should also seek legal counsel if you have trouble understanding anything.
Determine Your Financial Obligations
Make sure the plan you are considering will truly help you manage the cost of vet bills by gaining an accurate understanding of the policy's co-pay and deductible.
You should also find out about the policy's caps. Animal law attorney, Adam Karp, says, "be aware of the multiple-benefit caps, as an animal may reach one cap before another and lose out on further payouts. Generally, there are three caps in play at any one time: lifetime, period and per incident."
Here is a quick explanation of each type of cap:
Lifetime cap – The total amount that can be paid by the insurance company. Once this has been reached the policy is no longer any good for your pet.
Period cap – The amount that will be covered by insurance within a certain time period.
Per-incident cap – The amount covered for each incident that occurs.
Discover What's Not Covered
What's not going to be covered by the insurance company is just as important to know as what is covered. Check out which health conditions and medical procedures will not be taken care of by the policy you are considering.
Ask if You Can See the Vet You Want
Although you do get to choose which vet to see, you must pick one who qualifies for your particular plan. If you already have your heart set on a specific vet, make sure your potential insurance plan can be used at that vet's clinic.
Look into Other Options
If you fail to do your research, you face the risk of paying for a policy that ends up being useless for your pet. For those who don't like to research, perhaps it would be best to find an alternative to pet insurance.
You could open up a savings account for your pet's medical care. If you choose this route, set aside a portion of your income each month to add to the account.
You could also look into CareCredit, a line of credit that is meant to be used at certain clinics for normal checkups and special procedures. When paying off the balance, you get to decide how much to pay each month.
Even if you don't get pet insurance, you should have some plan in place that ensures funds will be available if your pet ever needs expensive medical care. This will give you peace of mind, knowing that your pet's vet bills will be covered.
Want some more Savvy Secrets? Check them out: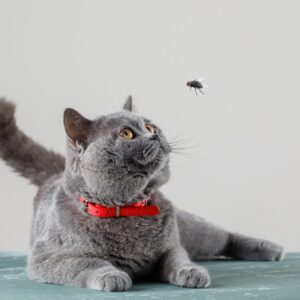 Probably one of the number one questions that I am asked every day is "is…