New and Cool Must Have Things For Your Dog
Taking care of your dog is a lot easier when you have the right supplies. We've found some of the newest and coolest things for your dog that will have you and your dog happier. From paw cleaners to dog accessories, we have you covered. Check out these cool pet products for canines.
Protect Your Pet's Paws with Baely's Paw Shield
Keeping your dog's paws healthy is an important aspect of taking care of your dog. Baely's Paw Shield makes it easy to carry out this responsibility.
This small, family-owned company uses only the best ingredients to create its products. These ingredients provide nourishment that heals damaged, cracked paws. The product is also used to protect paws during hot and cold seasons.
You can trust that it really works because it's highly recommended by celebrity dog trainer, Sara Carson, and veterinarians.
And don't worry about your carpet. Even if your dog happens to get this product on your floor, all you need to do is wipe it up. The non-staining formula won't leave a trace behind.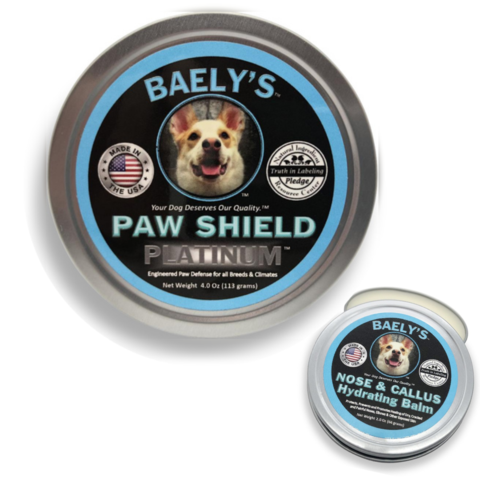 Keep Your Home Clean with Dexas MudBuster Portable Dog Paw Cleaner
If your dog has ever come running into your home and jumped all over your furniture with muddy paws, you know why the Dexas MudBuster Portable Dog Paw Cleaner is so valuable.
Now, you no longer have to watch in helpless horror as your dog makes a mess. Instead, you can use this helpful product to clean off your dog's paws and keep your pooch from tracking the outside world into your home.
With this product, cleaning your dog's paws is much easier than you might think. Its soft, silicone bristles reach into the crevices of the paws, ensuring the removal of every last bit of dirt.
Other than the paw cleaner, all you need is some water to get the job done. Cleaning this product is just as easy as using it to clean your dog's paws. Just stick it in the dishwasher and it's good to go.
Keep Fur Off Your Car Seats with Viewpets Bench Car Seat Cover Protector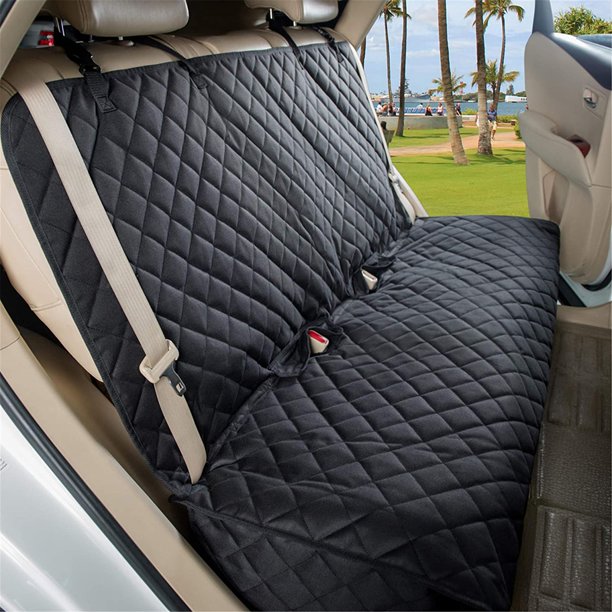 You love your dog, but you aren't a fan of getting fur all over your car. That's why you need this car seat cover protector.
Not only will this product keep your car seats free of dog hair, but it will also keep your car safe from claw marks, mud, and accidents. Now, you can enjoy taking a ride and going on vacation with your canine companion instead of stressing about getting your car all dirty.
This product is waterproof and nonslip. You can trust it to stay in place and you won't have any trouble installing it. It's incredibly easy to set up whenever you need it, so none of your outings with your dog will ever be delayed.
Keep Your Pet Clean with the Spruce Waterless Pet Wash
Hate giving your dog a bath? Your furry friend probably hates it just as much. In that case, you will both love the Spruce Waterless Pet Wash.
It makes bath time a quick, painless process. All you have to do is spray the product on your dog and let it sit on your canine's coat for about a minute.
Next, take a cloth and wipe it off. It's as simple as that! There's no need for rinsing.
This plant-based wash doesn't contain any dyes, phthalates, or parabens, making it safe to use on your dog. It's also incredibly effective in cleaning, conditioning, and moisturizing your pooch.
This product comes in the following scents:
Oatmeal, with fresh mango
Lavender, with clary sage
Fresh, with neroli, apple, and orchid
Stay Safe During Night Walks with Pet Industries LED Dog Collar
Walking at night can be a great way to tire out your dog for bedtime, but you might feel nervous when strolling in the dark. Using this LED collar makes it easy for others to see your dog in the dark, keeping both of you safe.
The collar comes in seven different colors and each color has three different settings. If you walk your dog for about an hour each night, one charge will last for more than 7 days.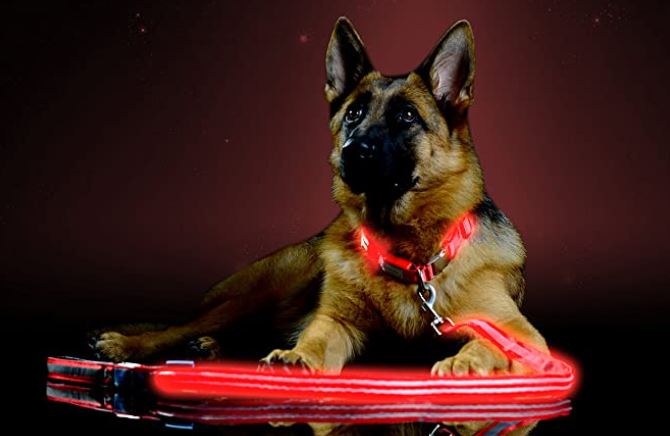 Make a Fashion Statement with Funpet Dog Bandanas
This last product is a fun one and will make your pup look adorable. These bandanas from Funpet are perfect if you like to dress up your dog.
Each set includes four reversible styles, adding up to eight fashionable looks. They don't have Velcro, which means you don't have to worry about your pet's fur getting stuck on the bandana.
After reading about all of these great products, you are probably pretty excited to try them out. Buy one or buy them all! But whichever products you choose, they are sure to make your job as a pet parent much easier.