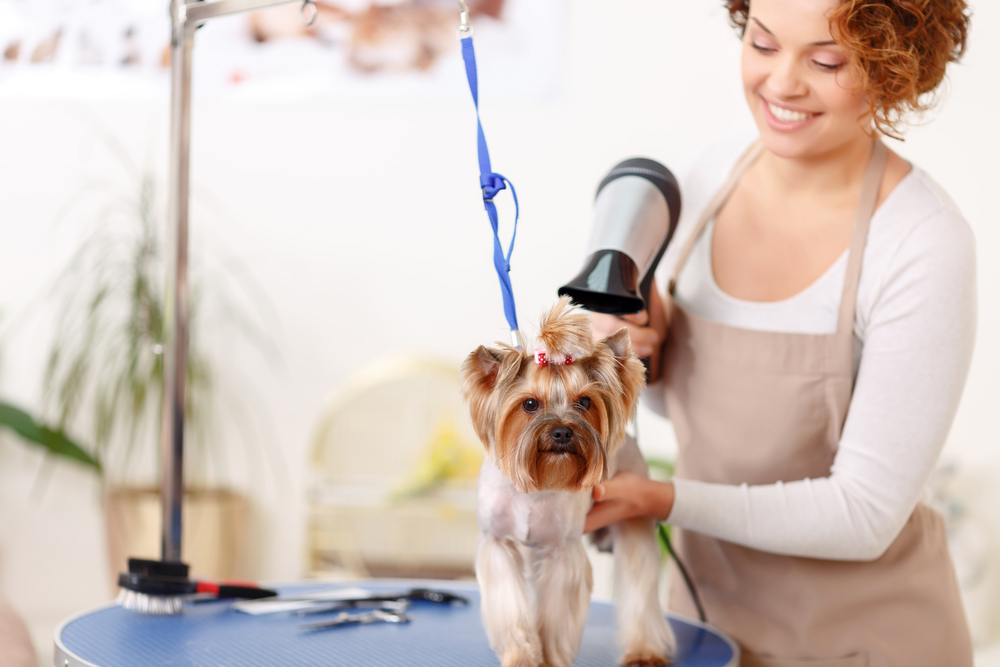 3 Steps To Finding A Dog Groomer
Find a Reliable Dog Groomer In Three Easy Steps
Are you searching for a reliable, skilled dog groomer? Then you need to carefully choose the right one because it is an essential part of caring for your cat and caring for your dog. You can find the best pet groomer by following the steps listed below. 
Step 1: Research!
First things first. You need to find some promising candidates. This involves research. There are several ways to conduct this research. Some of those ways include:
Asking your friends and family members for recommendations, specifically those who have the same breed of dog as you
Searching the internet for local and mobile groomers
Ask your Vet or Pet Sitter and Dog Walker
Using the AKC Find a Groomer Tool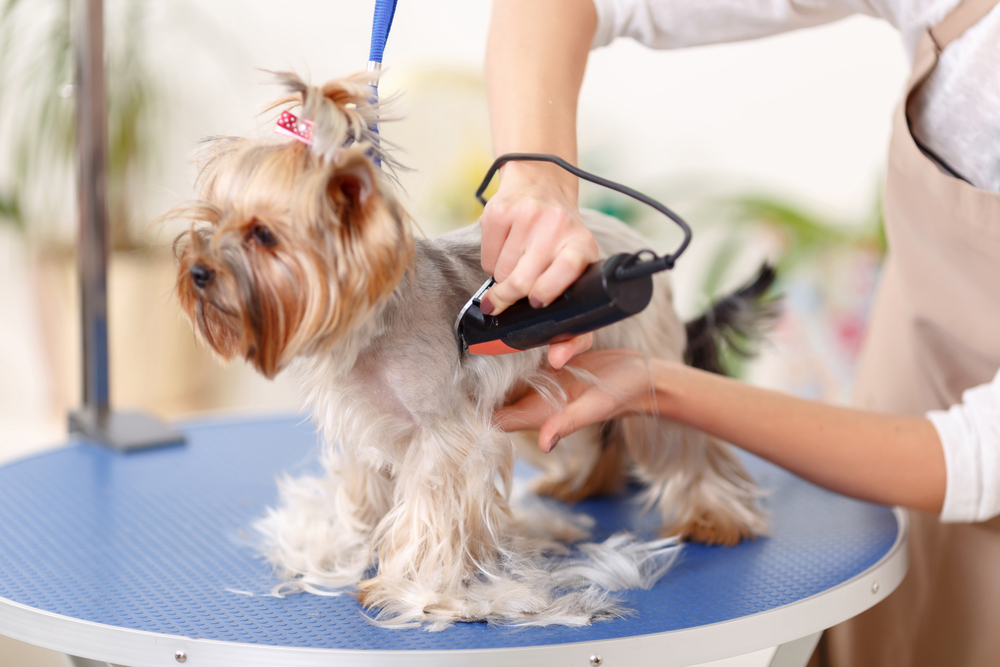 Step 2: Interview Groomers
After researching, you should have at least a few good options. Now it's time to get to know each one so that you can choose the best groomer for your pet. Get started by picking up the phone, calling the groomer, and asking questions. The groomer should be willing to answer those questions. Any hesitancy on the groomer's side is a bad sign.
Here are some examples of questions to ask when interviewing your pet's potential groomer:
What Services Do You Offer?
Most groomers offer haircuts, baths, and brushing. But you might be interested in additional services. In that case, make sure the groomer you are interviewing offers those services. Additional services may include:
Teeth brushing
De-matting
Flea treatments
Ear cleaning
Nail trimming
Have You Ever Groomed My Dog's Breed?
Each type of coat must be groomed a certain way. That's why it's best to choose a groomer that already knows what it's like to groom your dog's breed.
What Training Do You Have?
In-depth training produces highly skilled groomers. With that in mind, don't hesitate to ask the candidate about his or her training. You want to be certain the groomer you choose is competent. And don't just focus on the past. Ask the groomer if he or she participates in continuing education seminars. If so, this means the groomer is up to date on the latest grooming techniques and truly cares about doing a great job.
What Products Do You Use While Grooming a Dog?
Be aware of groomers that use harsh products. Stay away from them, and choose a groomer that uses gentle products.
How Will You Keep My Dog Comfortable During Grooming?
Your canine won't be on the grooming table during the entire appointment. Whenever your pup isn't on that table, he or she should be kept comfortable in a spacious crate. Make sure the groomer has enough crates for each dog to have its own. Those crates should be kept clean at all times.
Do You and Your Staff Know How to Administer Pet First Aid?
No one can predict when an emergency will occur, making it important to choose a groomer that knows how to administer first aid.
If the groomer can appropriately respond to emergencies, your pet will be safe in that person's hands.
Do You Have Liability Insurance?
What happens if your dog gets injured during a grooming session? You certainly shouldn't be the one to pay for it. If you want to avoid that possibility, choose a groomer that has liability insurance. This insurance will cover any veterinary expenses related to treating injures that occur during a grooming appointment.
How Much Does It Cost To Groom My Dog?
There's no point in considering a groomer you can't afford. That's why you should ask about the groomer's prices. The exact cost will probably depend on:
Your dog's size and coat.
The types of services you need.
Length of Time Bewtween Your Last Service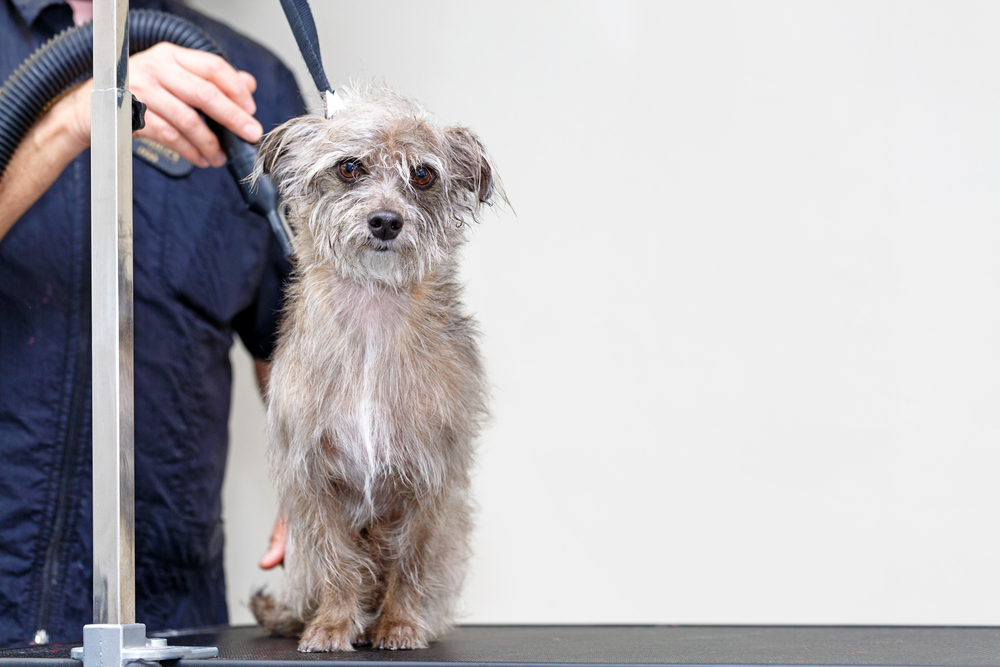 Step 3: Check Out the Facilities or Vehicle (if Mobile)
If the groomer gave all the right answers during the interview, you can move on to the next step. This step involves taking a look at the facilities. Here's what you want to consider during your visit:
Appearance – Does it look neat and orderly?
Smell – Are there any strange or bad smells?
Equipment – Are the tables and tubs sturdy?
Step 4: Contact Their References
If the facilities look good, the candidate is a promising option. But before settling on that groomer, get in touch with some other clients. Ask the groomer for a list of references, then contact each one. Ask them what their own experiences with the groomer have been like. This allows you to find out more about the groomer.
In Conclusion
When it comes to leaving your pet in someone else's care, you can never be too careful. That's why you shouldn't select a groomer until you find one that passes every step listed above. That being said, there are plenty of great groomers out there who provide excellent service. These groomers care about your beloved pet and want to do a good job.
Now it's up to you to find one of those groomers for your fur baby.