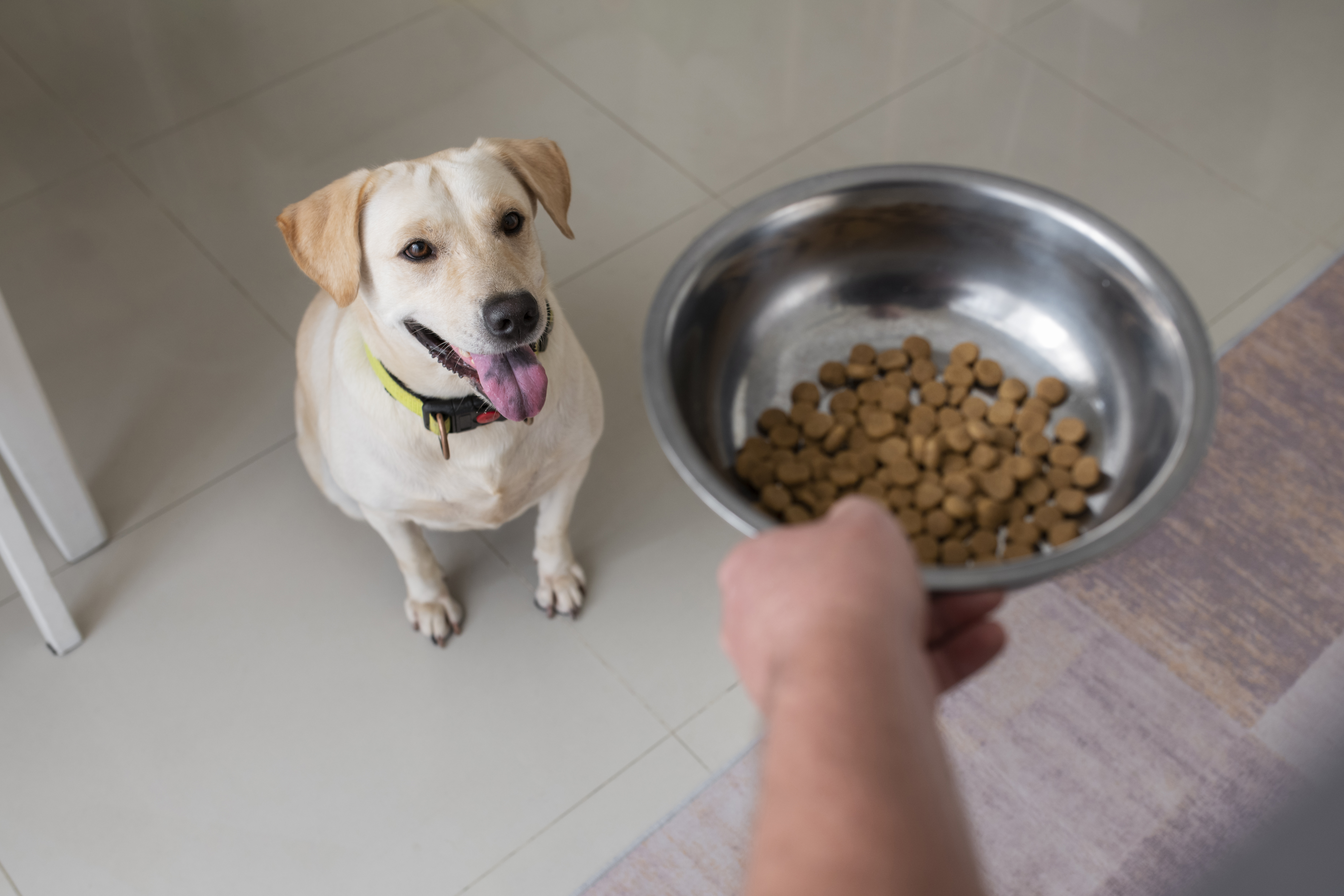 5 Helpful Tips From Experts on Transitioning Dog Food
Dogs are known for being avid eaters, so it's important to provide them with the right amount of food each day. There is no one-size-fits-all answer when it comes to feeding your dog. Every dog has different feeding requirements and it depends on different factors. In order to help ensure your pups get a nutrient-rich diet, it's important to know how much food to give them regularly.
Transitioning dog food can also be a challenge, but with the help of some common sense and some helpful tips, you can make the transition to a transition diet easier for your dog. Here in this blog, we will look at how much to feed our dog and how to transition dog food.
How Much To Feed My Dog?
Dogs require a lot of food, but their specific requirements can differ depending on the breed and lifestyle. Some dogs need more protein than others, while others prefer a more bland diet.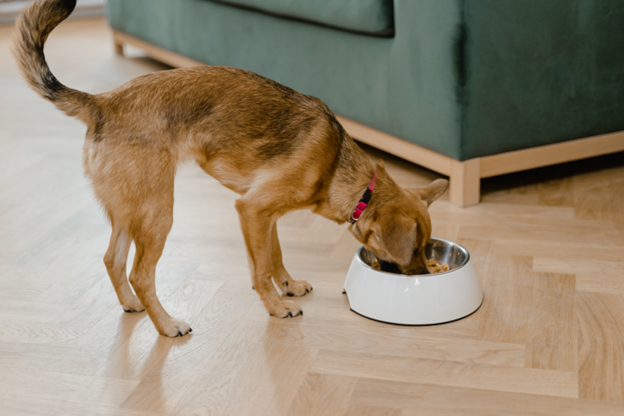 Feeding your dogs the right amount of food is key to providing them with the nourishment, they need and maintaining their health. Some factors that can affect how much a dog needs food are how active the dog is, weight, breed, and age.
Weight
Many people believe that feeding a dog according to their weight is a good idea. This is because it will help them to gain the right amount of nutrients and exercise. However, there are a few things you should keep in mind before feeding your dog according to their weight. First, always check their weight before starting to feed them. Second, calculate their food requirement according to weight.
You can calculate a dog food requirement by using RER (resting energy requirement). RER is the requirement that your dog needs to perform daily body functions. You can calculate it by
RER= 70(Body weight in Kg) ¾
After calculating the RER multiply it by the specific factor and the requirement of your dog according to weight.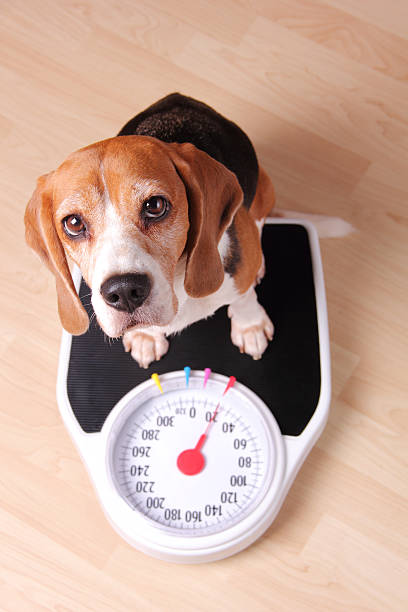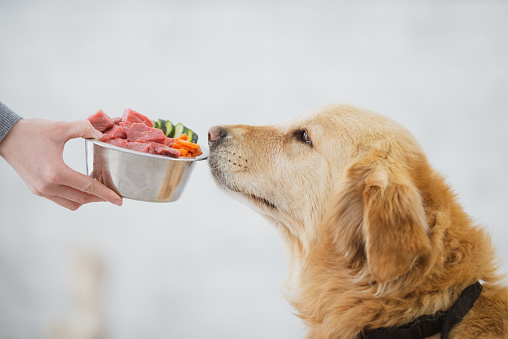 Breed
Many people think that feeding their dog according to their breed of dog is a good idea. This opinion is based on the belief that certain breeds of dogs need more protein or meat than others. Some people also believe that this type of feeding increases the chance of a dog becoming obese.
However, many experts feel that feeding a dog according to their breed is a good idea, as it helps ensure that dogs are getting the nutrients and exercise they need. After all, Chihuahua and a Great Dane won't require the same amount of food.
Age
When considering feeding requirements of your dog's age is one of the convincing factors. It's important that dogs get their food as per their age. According to some dog owners, feeding their dogs according to their age could be a good idea. This is because it can help prevent certain health problems that can occur in older dogs. Puppies usually need more food as they have a growing body. They should be fed four to six times a day. Once they get adults feed them twice a day.
How Often Should I Feed My Dog?
When it comes to feeding times one of the important questions is to how often feed your pup. Normally dogs are fed daily in order to maintain their health. But when it comes to feeding time you have to make some adjustments about the feeding times.
If you want to create a feeding schedule first need to know some things. You must know their feeding requirements according to their age, breed, weight, and activity levels. If you know these requirements you can easily create a feeding schedule.
According to the feeding requirements, you can divide the meals into two or three servings per day. You can also divide the feeding time according to your convenience. If there is somebody home every time then feeding thrice a day is a good idea. If you have to go to work then twice a day is a good idea.
How To Transition Your Dog Food? 5 Helpful Tips From Experts
When a new puppy is born, their mother gives them a small amount of food to eat until they are weaned. Once their mother leaves them, the puppies start to get their food. This small amount of food gradually becomes larger and more regular as they get older. Some people transition their puppy's food to adult food when they are about 6 months old or when their pup reaches 12 months old.
Many dog owners choose to transition their dog's food by gradually decreasing their current dog food while increasing the amount of new dog food. This transition goes on for over 7 days. This approach is often successful in allowing dogs to adjust to the new diet and improve their overall quality of life. While this approach can be time-consuming, it is ultimately worth it in the end because your dog will be happier and healthier.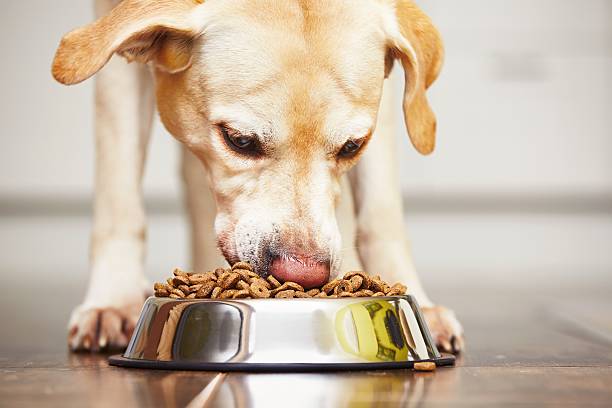 When transitioning your dog to new food here are a few tips to keep in mind.
Most dogs reach their full adult size at 12 months of age. At this age, puppies should be transitioned to adult dog food that will provide them with the necessary nutrients for their developing adult dog brain.
Pups from large breed dogs should be fed a high-quality diet that is specific to their breed. Puppies from small breed dogs should be fed a diet that is specific to their breed. Feeding all puppies the same food every day will not get them healthy and will likely make them sick.
When you have a smaller dog breed that is seven years old, you should switch them to miniature senior dog food. This is because large miniature dog food has more nutrients which are important for senior dogs.
Many large dog breeds should be transitioned to senior dog food at the age of five, as this is when they will reach their full potential.
If your dog has any health issues, it is best to consult a veterinarian about transitioning their food. When switching to a new diet for a pet, it is important to be safety-conscious and follow the instructions accurately. Some common health concerns associated with switchovers include hormonal issues, heartworm problems, and pancreatitis.
Conclusion
There is no single answer to this question as the amount of food a dog should be fed will vary slightly depending on their breed, size, and activity level. If you have calculated the right amount of food then it should be transitioned properly.