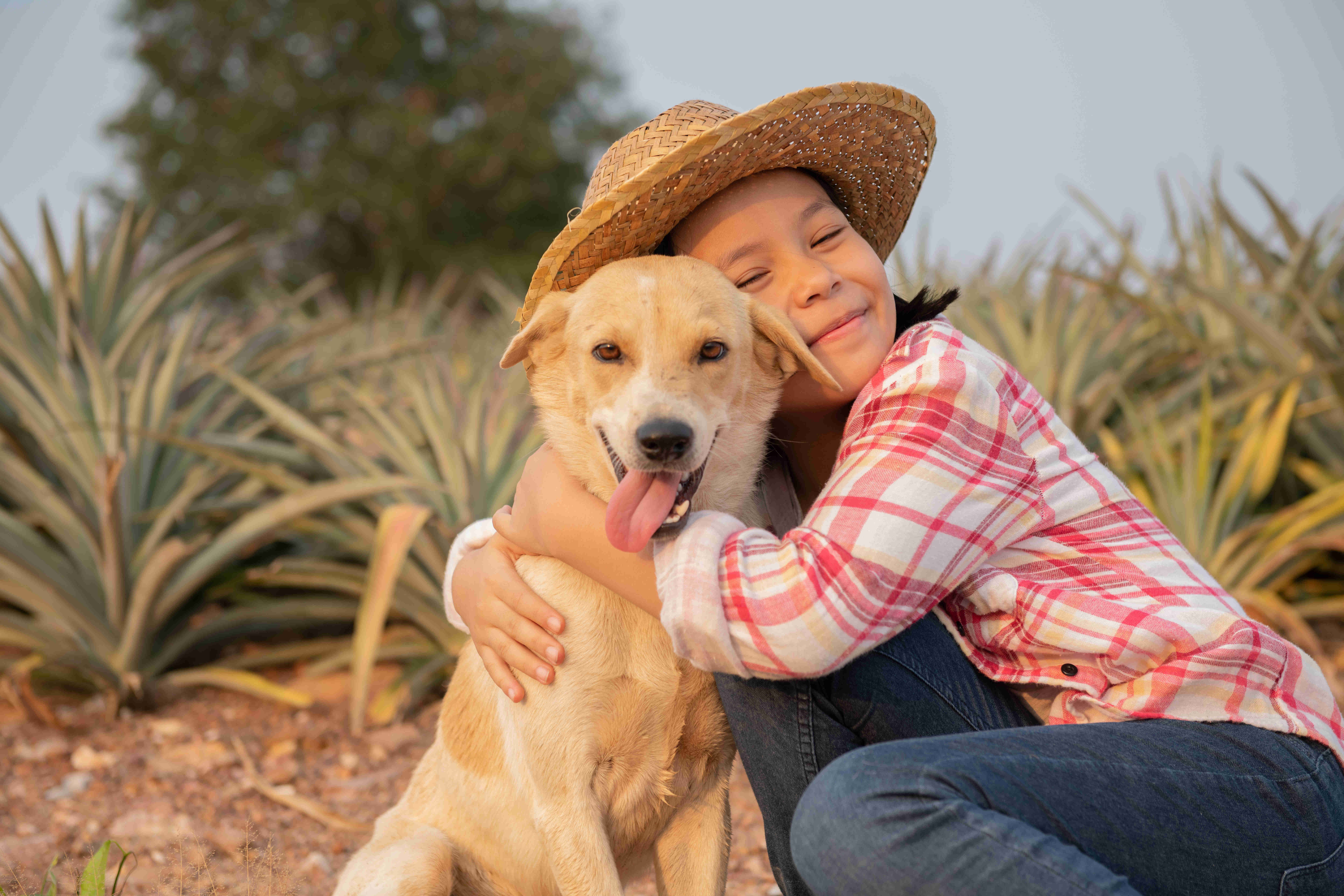 Great Central Florida Locations for Dog Photos by A Style Photography
Amanda is a freelance photographer and owner of A Style Photography. She specializes in photographing Pets, Kids, Family Portraits, Events, Product Photography, and lots more.
Book Your Pet Photo Session if you would like her to photograph your pet and/or family in one of these great locations.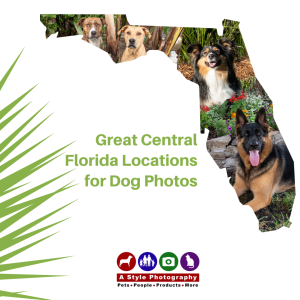 A Style Photography has portable backgrounds, studio lights, and lots of props for holidays. She services the Central Florida area and surrounding cities or meets at a location of your choice. She hosts seasonal Pet Photo Days at All Creatures Pet Grooming, Orlando Cat Cafe, West Orange Veterinary Hospital, Woof Gang Bakery, and other local Pet Businesses.
Here are some of her favorite dog-friendly photo spots in Central Florida:
Beaches
There are lots of beaches in Florida that are great for photos with your pets. I suggest taking photos in the sand first and then finishing with fun photos in the water since once they are wet they are wet.
Dogs are welcome on Cocoa Beach between 4th Street South and the north side of Murkshe Park.
Canova Beach Park – 9-acre dog beach along the A1A. Your dog must remain on a leash at this beach. (When I photograph your pets, I can Photoshop out the leashes if you would like).
The Casements, Ormond Beach, FL
The Casements is in Ormond Beach, FL. At Christmas time the mansion is filled with decorated Christmas trees. There's a large outdoor park with the Halifax River in the background.
Clock Tower Park
The Clock Tower Park in Longwood is a small hidden gem in Longwood. You can start at this park and then walk your dog through the Longwood historic district.
Cypress Grove Park
Cypress Grove Park allows dogs on leashes. There's a beautiful lake with a dock and gazebo. The park also features a playground for kids. Summer hours are 8 a.m. – 8 p.m. and winter hours 8 a.m. – 6 p.m.
Downtown Windermere
Downtown Windermere is a great place to walk your dogs. Savanna from The Savvy Pet Sitter just told me that there are wings painted on the wall of new the real estate office near Paloma Coffee House that would make a great spot for selfies and dog photos. I love having breakfast at the Dixie Cream Cafe and they have an outdoor seating area which is perfect if you bring your dogs with you to brunch.
The Neighborhood of Independence clocktower and mall area decorates for the Holidays as well.
Downtown Winter Garden
The West Orange Trail in Winter Garden has lots of great spots to walk and photograph your dog. The 22-mile paved trail passes through downtown Oakland, Winter Garden, and Apopka.
Crooked Can Brewery – Part of the Plant Street Market which has over 20 vendors featuring natural, organic food and homemade products all located inside one building. My favorite is tacos and chocolate. They have lots of events and a pet-friendly patio. On the Second Sunday of the month Our Cause 4 Paws Rescue holds adoption events at the Crooked Can Brewery. Downtown Winter Garden has lots of places to pose for photos such as a water fountain, a water play area for kids, vintage brick buildings, and lots more. There's a huge pine tree in the center of town that they decorate for Christmas every year. They also decorate for Halloween too.
Additionally Driftwood Market has a photo stand in front of their shop that is decorated during the holidays.
Newton Park and West Orange Trail are great locations in Winter Garden to walk and photograph your dogs.
Kraft Azalea Park
This five-acre park is located on the shore of Lake Maitland in Winter Park. Kraft Azalea Park features a beautiful, shaded park with cypress trees and columns called The Exedra. Pets must remain on leashes at all times.
Mount Dora Lighthouse
The Mount Dora Lighthouse sits on the edge of Lake Dora on Grantham Point. There's a giant chair near it that's a fun photo spot. Nearby there are also hiking trails and a beautiful boardwalk.
Lake Eola Park
Lake Eola is another great lake to walk around with your dogs. There are tons or restaurants nearby. There are even swan paddle boats to enjoy the lake.
Rollins College
Rollins College in Winter Park has beautiful columns that are great to photograph because they give great shade in the bright Florida sun. There's also a beautiful lake with ducks too and lots of paths great for walking.
Your Home or Backyard
Dogs are most relaxed in their home environment. Take photos of your dog playing catch in your backyard or relaxing on a dog bed or couch with window light.
Tips for Getting Greate Dog Photos
Lighting – Early Morning or Late afternoon for the best light
Add a flash – Add a fill flash to lighten the shadows
Treats and Toys – To Get your dog's attention
Want To Relax & Just Hire Amanda?
Book Your Pet Photo Session if you would like Amanda to photograph your pet and/or family in one of these great locations. She is available for all of these locations plus lots more. She recommends early morning or late afternoon for the best light. During the summer, she recommends early morning before it gets too hot and rainy. She also have lots of studio backgrounds and fun props if you prefer your pet to be photographed in the comfort of your home.