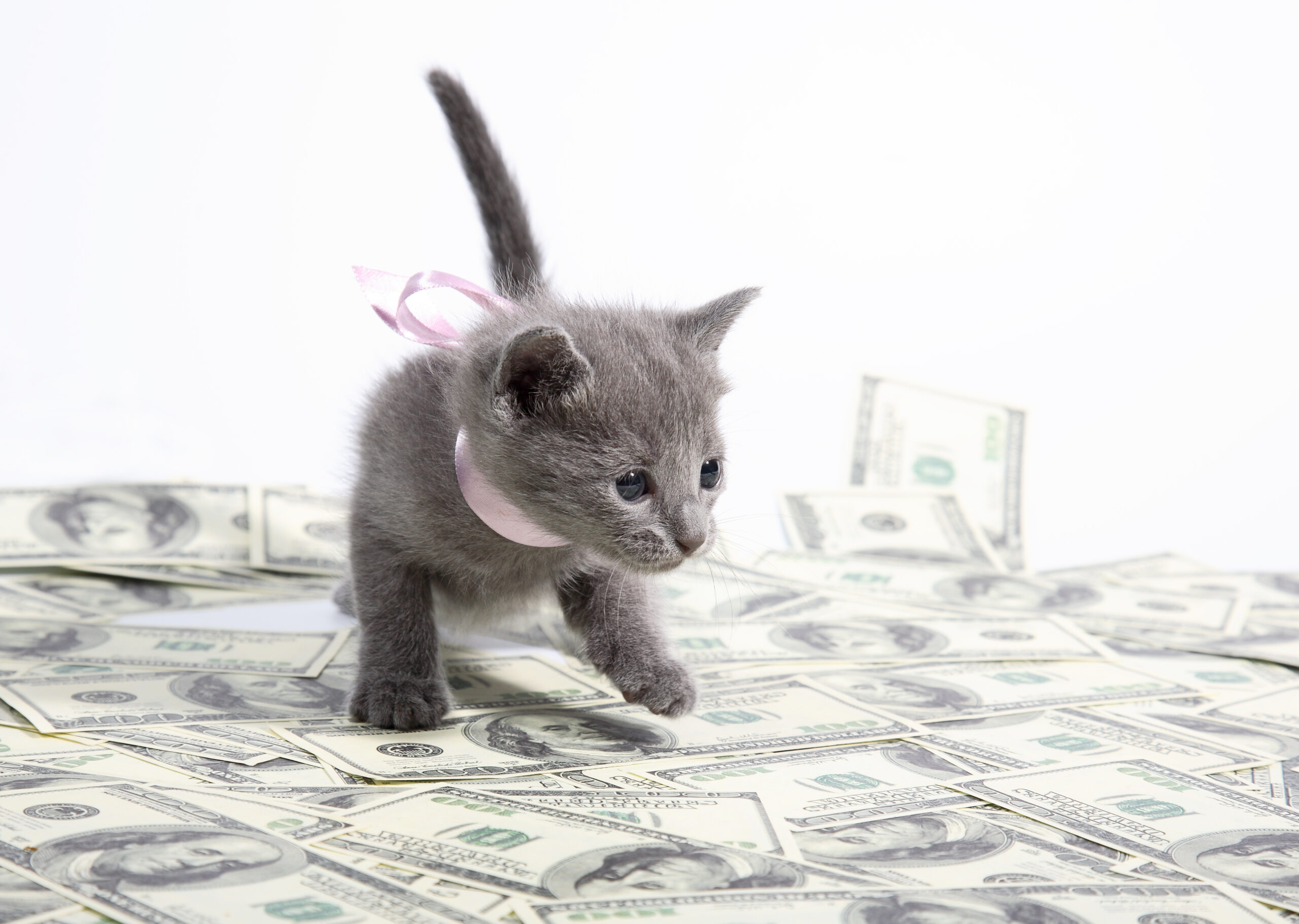 Do You Know How Much Pet Care Will Cost You?
Thinking about bringing in a new puppy or kitten home? Or even a new adult pet? Be sure to consider the cost of a new pet first. Animals aren't cheap. Read this article to get an idea of how much you will pay to acquire a new pet and the average annual cost of pet care. 
Cost to Adopt or Buy
There is a big difference between the price of a purebred pet from a reputable breeder and a rescued animal from the shelter.
Purebred pets are about $400-$2,000.
Shelter pets can be $50-$100.
Purebreds have a much higher price tag than shelter animals because breeders put a good deal of time, effort, and money into producing a litter of healthy, high-quality puppies or kittens. When choosing between a rescued and a purebred pet, each option has its own pros and cons which are beyond the scope of this article. However, cost should be one of the deciding factors.
Cost of Grooming
If your dog or cat has a demanding coat, expect to visit the groomer on a regular basis. Frequent grooming appointments can become expensive, with the average cost of each session in the $30-$90 range.
However, a short-haired dog or cat can probably be groomed at home using just a few basic supplies. Keep that in mind when determining which breed is best for your situation and budget.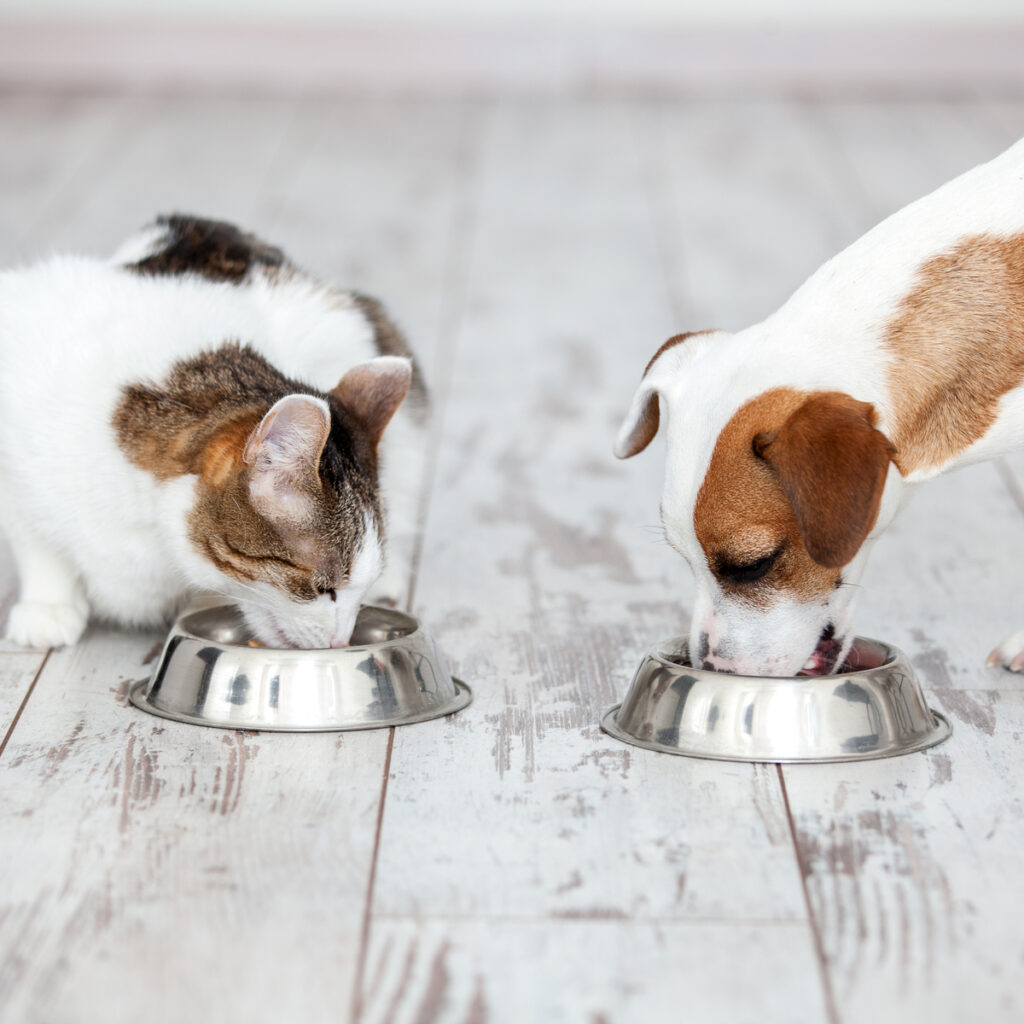 Cost of Food
The cost of pet food adds up quickly, especially if you are feeding a large dog. How quickly depends on the brand you buy and the size of your pet, but the annual cost will land in the $150-$500 range.
Cost of Puppy Training
If you are planning on bringing a new puppy home, you will have to devote time to training. Your fur baby will need to learn how to behave and obey your commands. If you don't have any puppy training experience, you might need some help.
You can get help by signing up for training classes, which is yet another expense to think about. The average cost of each session is about $50.
Cost of Veterinary Care
You can't overlook the importance of providing adequate medical care for your furry friend. This should be prioritized as soon as you bring your new pet home.
Veterinary appointments and procedures are some of the highest pet care costs. Annual checkups alone are about $100-$300, but that's not taking into account medications, special procedures, and the possibility of a medical emergency.
Cost of Pet Insurance
If you don't think you can afford a medical emergency, you should consider getting pet insurance or create a savings account dedicated to your pet's veterinary care.
If you choose the right insurance policy, you can rely on your chosen plan to cover unforeseen treatments and procedures that you wouldn't be able to afford out of pocket. There are many different plans out there, so do your research to find the best one for your pet. You can learn more from our Blog Post: Here are the Facts on Pet Insurance You Should Know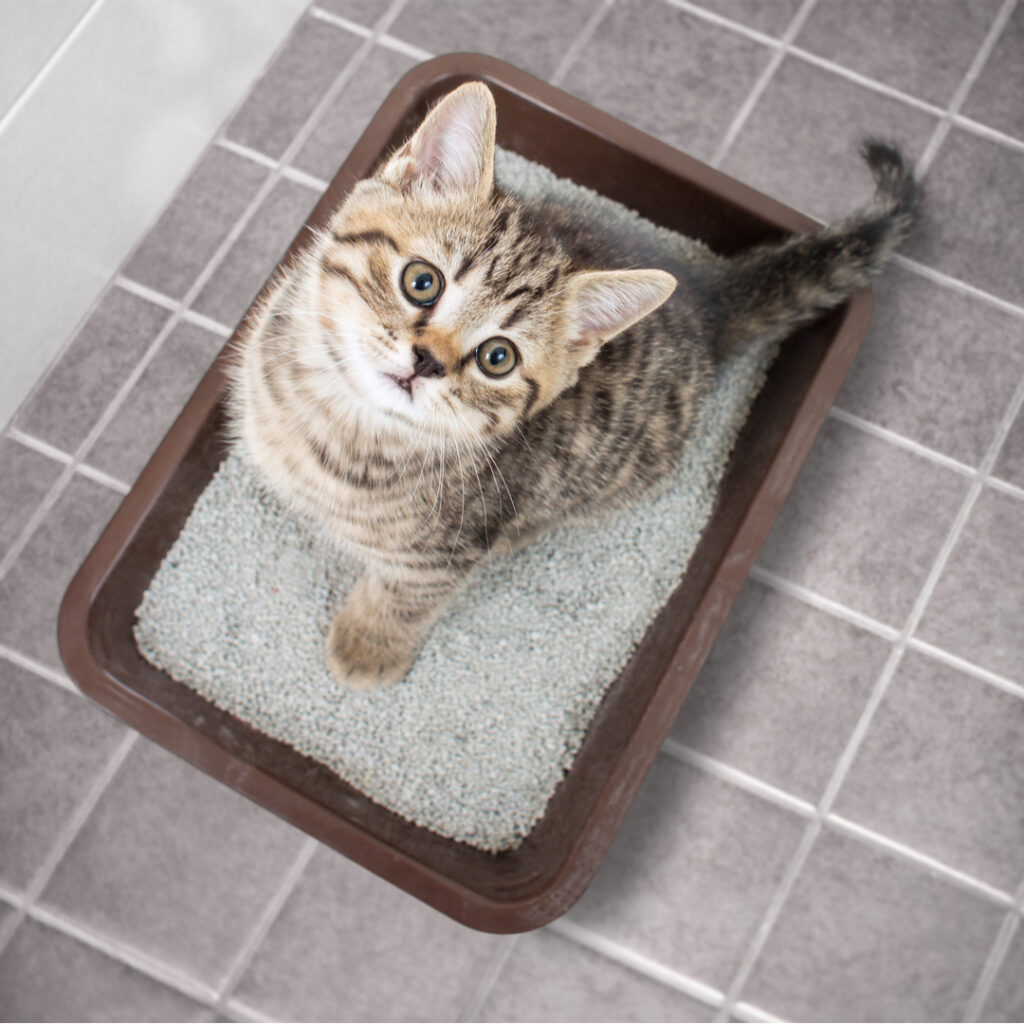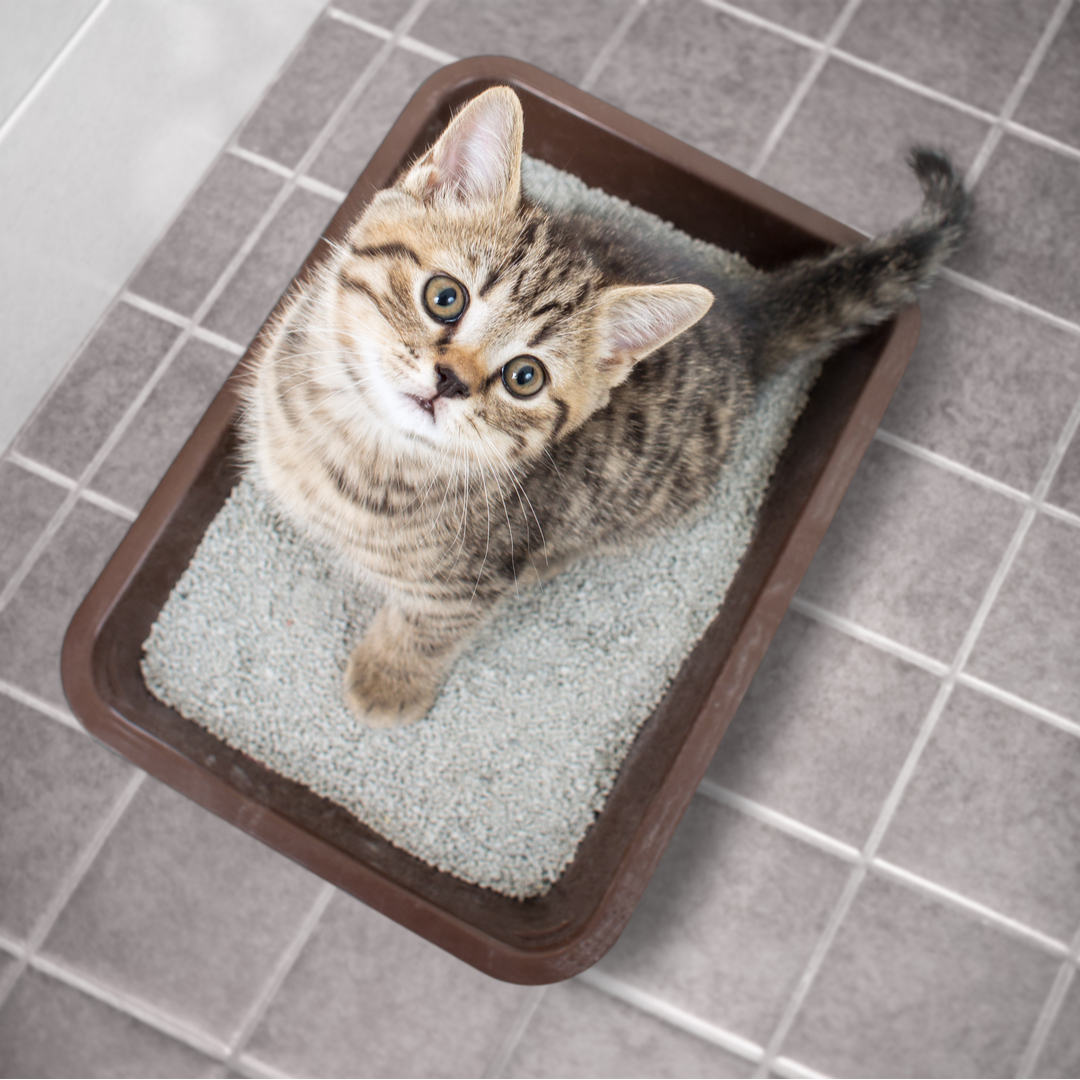 Cost of Cat Litter
If you get an adult cat or kitten, you will need to buy litter frequently. But first, you must purchase a litter box. A basic litter box could cost about $25-$40, while fancy, self-cleaning litter boxes could be as much as $100.
You will also need to buy litter scoops for cleaning out the box. In addition, you might want litter box liners and mats. And if you have more than one cat or you live in a two-story home, you should buy multiple litter boxes.
There are different kinds of cat litter available. Depending on the type you choose, the average monthly cost of litter could be $17-$20.
Miscellaneous Costs
Besides the expenses we've already listed above, there are also other costs to consider. The following list is not exhaustive, but it should give you an idea of how much money you will be spending on a new pet.
As you can see, the cost of bringing home a puppy, kitten, or adult pet is not cheap. Although pets are worth the expense, you must make sure you can afford to add a four-legged friend to your family.
Pet Toys $5-$50
Beds $20-$300
Crates $15-$1000
Treats $3-$25
Scratching Posts $5-$350
Food and Water Bowls $5-$75
Leashes, ID Tags, Harnesses, and Collars $10-$100
Pet Sitting and Dog Walking Services $15-$40
Kenneling or Boarding $25-$85
Want some more Savvy Secrets? Check them out: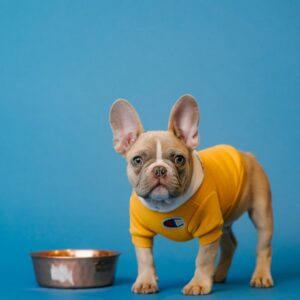 Probiotics are getting popular in the last few years and they have a lot of…