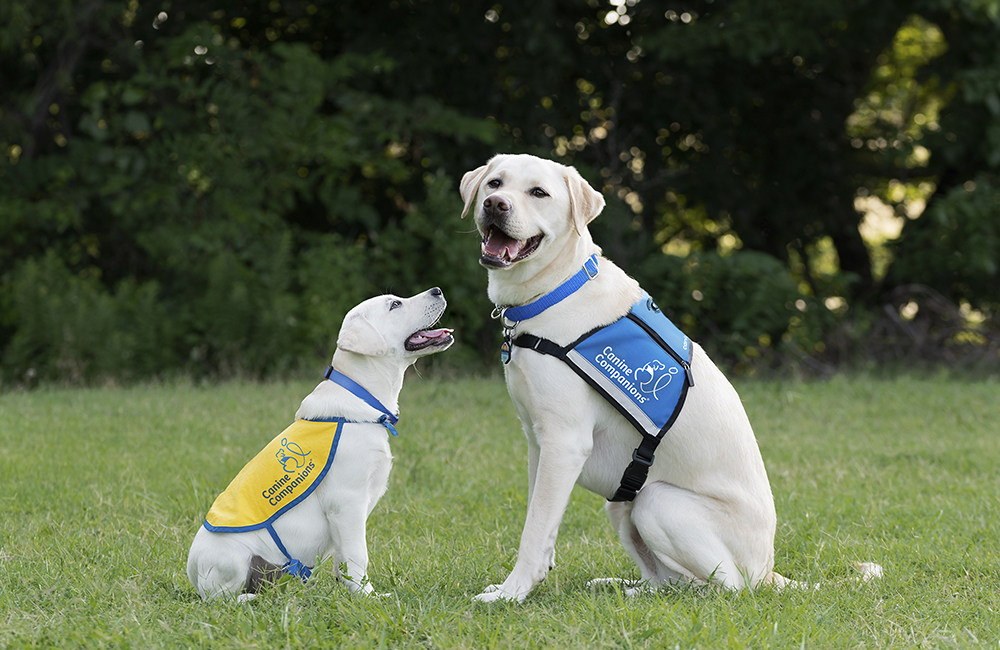 Canine Companions: A Service Dog Training Center
Training Service Dogs
As the first provider of service dogs in the nation, Canine Companions has been enhancing the independence of people with disabilities for nearly 46 years. The novelty of such work never wears off. After all, the impact of a transformative partnership between human and canine is unique and special no matter how many times it's done – and Canine Companions has created a lot of perfect matches.
Types of Service Dogs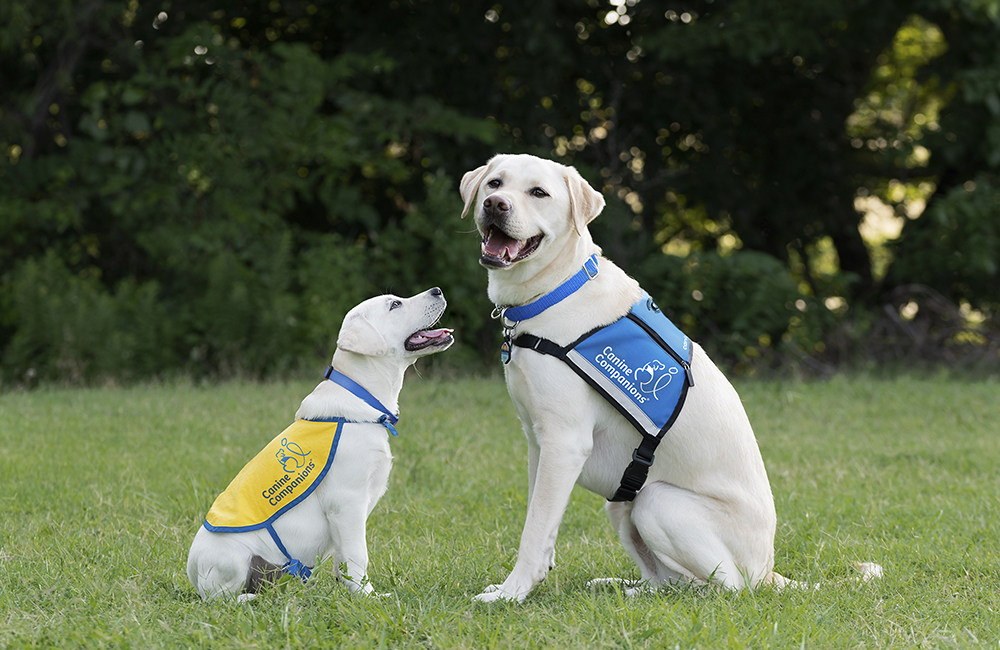 Canine Companions service dogs are trained in over 40 commands and are matched with children, adults and veterans with disabilities free of charge. These dogs assist with daily tasks such as retrieving dropped items, opening and closing doors and drawers, turning on and off lights, alerting to key sounds and much more to enhance independence for people with disabilities. To get there, it takes nearly two years of hard work and love, starting at the very beginning as adorable puppies.
Our volunteers prepare our dog for their future careers. Each Canine Companions dog spends approximately 18 months with their volunteer puppy raiser who provides a loving home, a variety of experiences and foundational exercises to build the character of the puppy for future service or facility dog work.
Service dogs are placements with:
• Adults with physical or auditory disabilities.
• Children with physical or cognitive disabilities aged five or older or adults with physical or cognitive disabilities.
who require the assistance of a facilitator such as a parent, caregiver, or spouse.
• Veterans with a physical or auditory disability or post-traumatic stress disorder.(PTSD).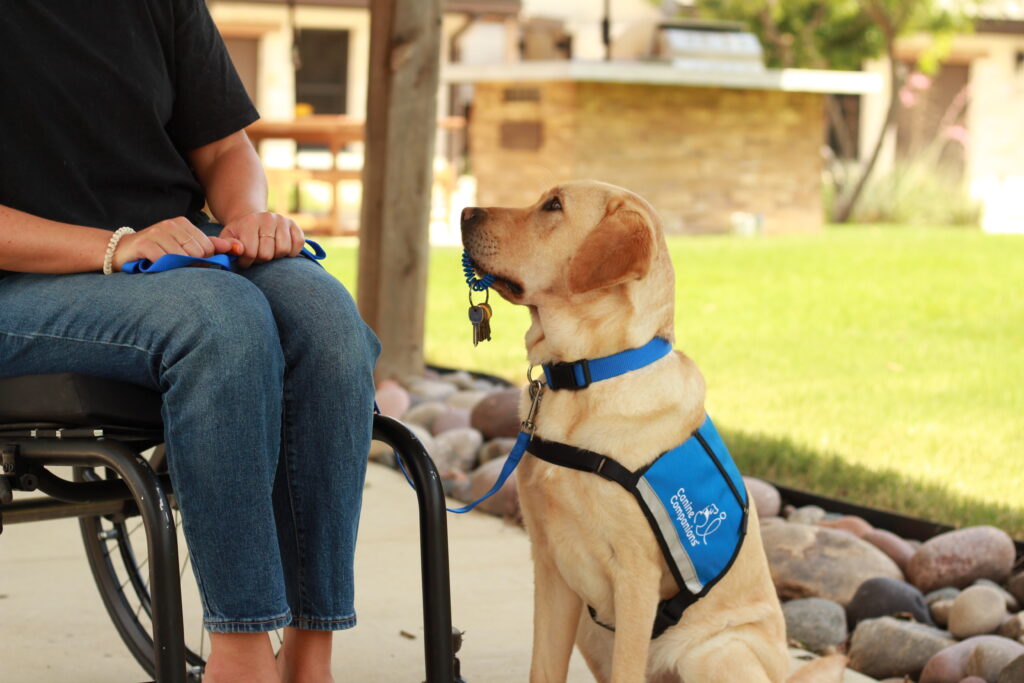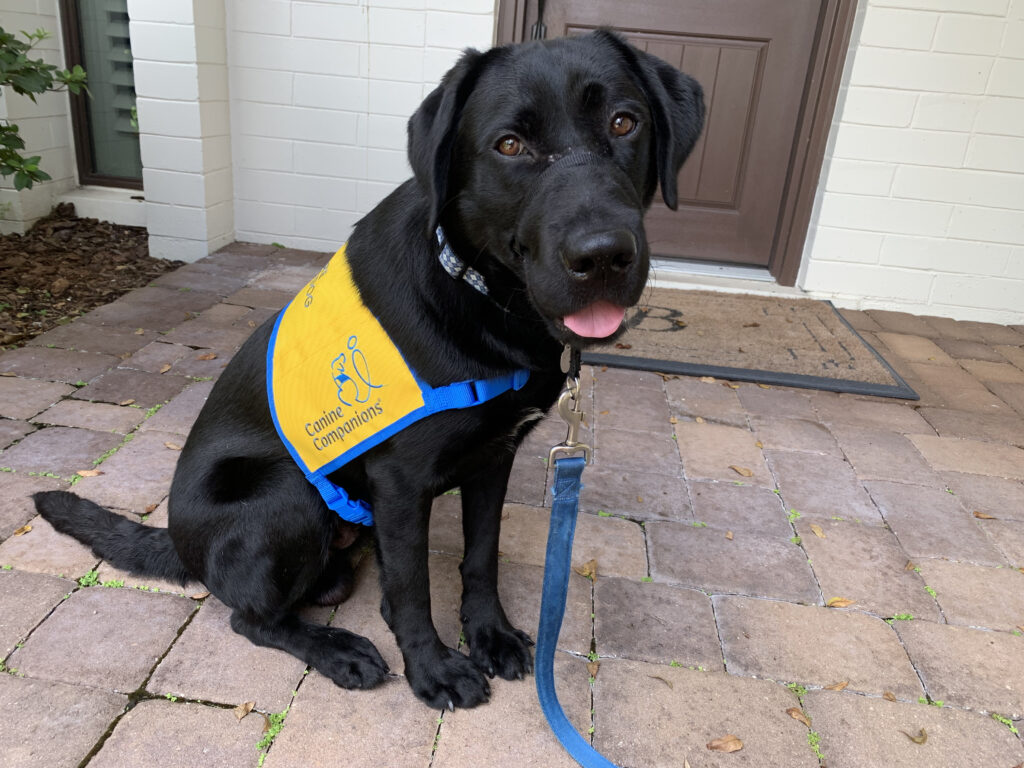 Facility dogs are placements with:
• Professionals working in a health care, criminal justice, or educational setting.
Therapy dogs are placements with:
• Adult dog owners of Canine Companions released dogs who volunteer to utilize the dog in specific settings for the benefit of the residents or clients in the setting and/or as part of a therapeutic intervention.
How Can You Help Support Canine Companions
There are many ways people can help.
Make a donation or planned gift, or join one of our committees who plan fundraisers. This support allows us to continue to provide these dogs free of charge.
Join our community of volunteers working to support our mission through puppy raising, on-campus help and more.
Advocate for rights for people who rely on task-trained service dogs for independence. Help amplify the voice of Canine Companions as a volunteer grassroots advocate.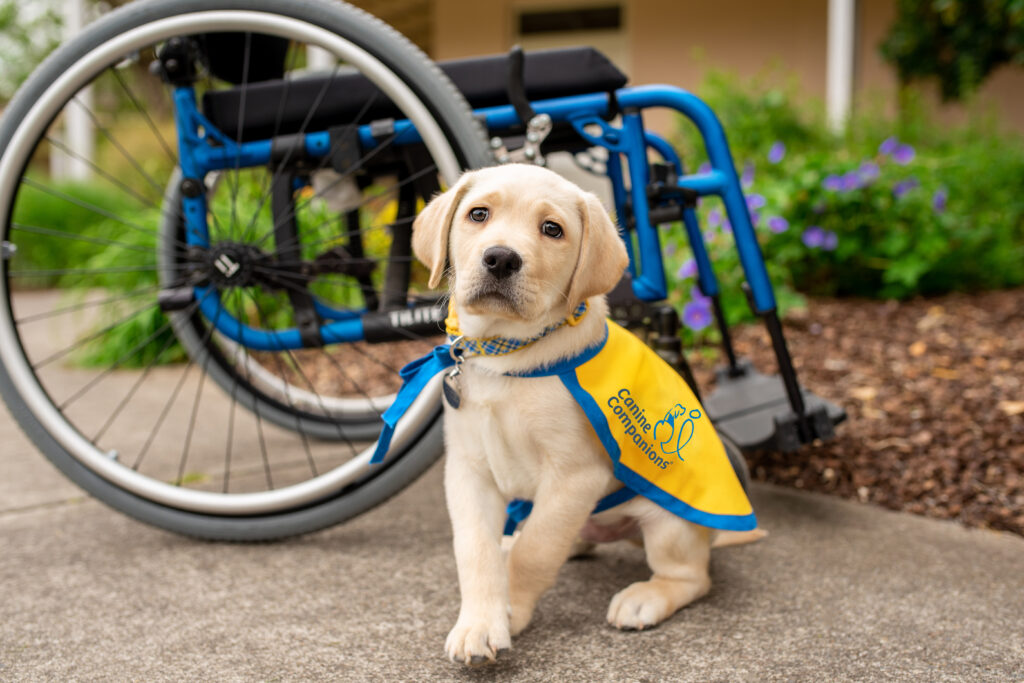 There are over 400 people with disabilities across the country waiting to be matched with a Canine Companions service dog.
Learn more and how you can help at canine.org.