Dr. Donita here with Dr. Donita's Veterinary Concierge Services a local Mobile veterinarian in the Orlando area. I'm here to give a few tips about the benefits of a mobile veterinary visit and talk a little about preventive care. I know everyone is accustomed to the traditional vet visit at the hospital. But the new wave of mobile care at your home is starting to take off. From groomers to vet care and everything in between, these are great alternatives, especially for our nervous babies!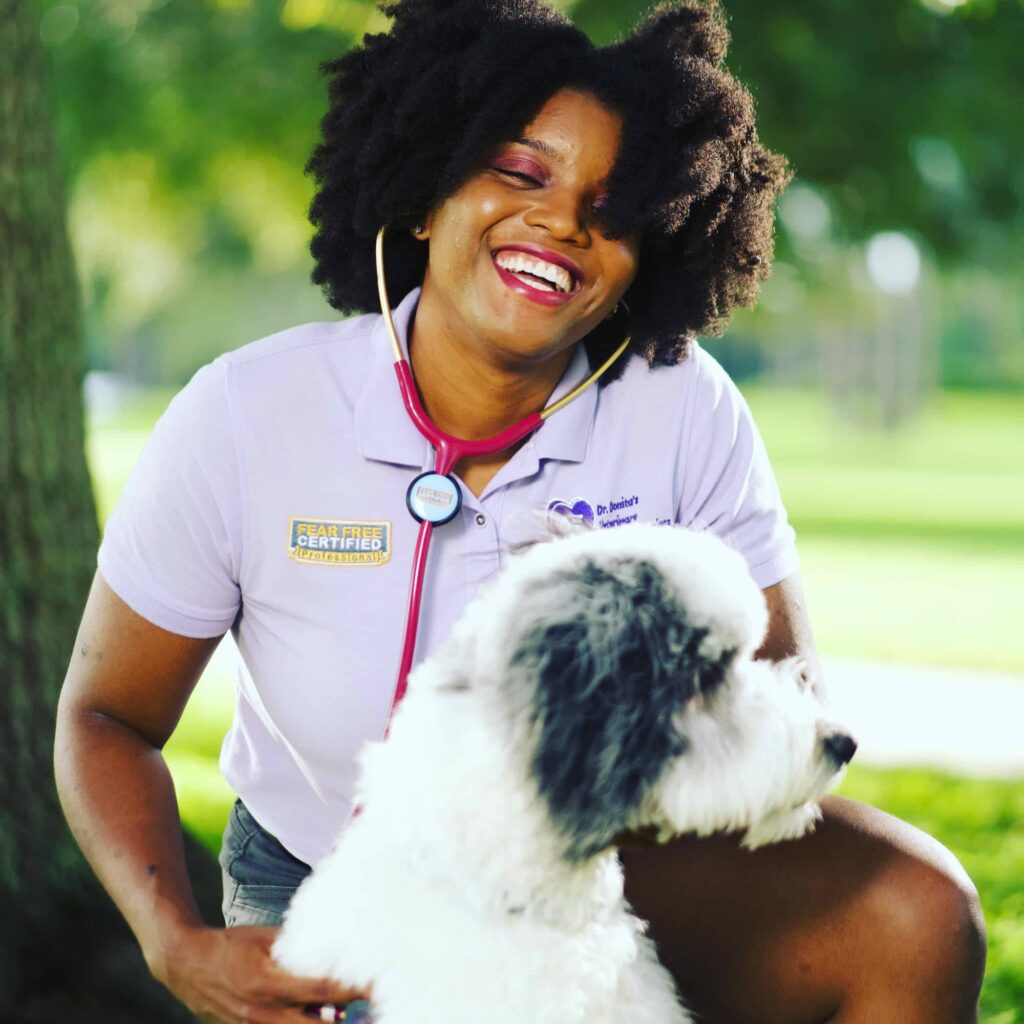 What is a Mobile Vet?
A mobile veterinary visit allows for you the pet parent to be present for the entire experience. You get to see what happens from beginnings to end – if you want to be present that is! We have been getting amazing results and reviews from our nervous babies that prefer their pawrent to be present and close.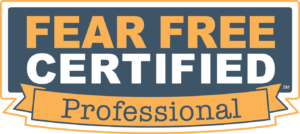 Along with our gentle touch, I am also Fear-Free Certified which adds an additional level of care.
A Fear-Free Certified Professional is someone in the veterinary field who takes additional courses to learn how to be more aware of pet's body language.
It focuses on the FAS score (fear, anxiety and stress) of the pet.
We can adjust our examination and appointment based on FAS score of the pet and make recommendations based on what your baby needs for the future.
Mobile veterinary visits are also ideal for pet parents who have multiple pets, and it is difficult to get all those pets into the car at one time! This is an ideal situation for those busy parents that have a hard time fitting in pet care when they need it! A mobile veterinary visit is also a much more intimate experience- especially for those that prefer a house call where we come into the home. It is much more relaxed especially for our kitty friends who don't like a lot of noise and get very stressed traveling in the car. We are so happy to be of service to this growing community and happy that we can help the veterinary community as well during this difficult time. The veterinary community is very busy and oversaturated so I am happy that I can also be a form of relief to my colleagues as well that cannot see every patient immediately.
The goal of this practice and every veterinary practice is to make sure that pets and people are taken care of. We want to ensure that we advocate for your fur baby and that they are getting all of their vaccines based on their lifestyle. As well as staying up to date on heartworm and flea prevention. I have multiple amazing posts that detail all the vaccines needed as well as heartworm disease in dogs and cats covered on my Instagram page! Living in Florida we have to stay up to date on those vaccinations that protect against viruses as well as heartworm prevention because heartworm disease can be deadly in dogs and cats and we want to keep all the fur babies protected!
Communicating to you the pet parent and making sure you are well informed and educated is my number one goal! That's why I try to explain what each vaccine is for and why it's necessary; you then understand one – the value and reasoning behind what we do and why we do it! Additionally, you are present during this visit and I will explain as I go – this adds that extra sign of relief that you see everything that went into your baby, and you can trust that your fur baby is well taken care of! We treat your fur babe just like our own and we want to make sure you are comfortable, and we are comfortable with the visit as well.
Before a mobile veterinary visit, we may ask a lot of questions upfront because we want to ensure we understand your pet's needs, your needs as well, and make sure we are all a great fit for each other! We want this visit to be fun, exciting and safe as possible, because if we don't know your pets' triggers – then we won't know how to make it an enjoyable experience for everyone! We want to reverse those negative memories from veterinary visits and make them as positive as possible moving forward! Sometimes we can only do so much, and we have to seek additional assistance like from a partnering behaviorist! But working together we can ensure that your fur baby is well taken care of mentally, physically and emotionally! So, let's work together in this new year to help all the fur babies live their most fulfilled happy lives! And that starts with you the paw parent and us continuing to give "First-Class Door-Step Pet Care".