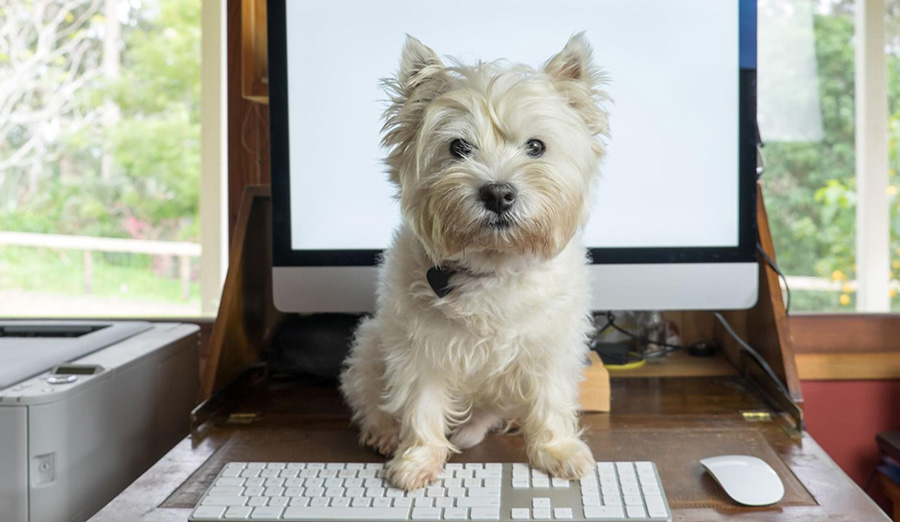 5 Tips for National Take Your Dog to Work Day 2022
Take Your Pet To Work Week is June 20-24 this year, so it's time to start planning!
Whether your company will be celebrating Take Your Dog To Work Day on June 24th, Take Your Cat To Work Day on Monday June 20th, and/or multiple days of pets at work during the week, having guidelines in place is the key to success.
Here are some tips on how to make sure your workplace is pet friendly, so all humans and fur-friends have a great time on Take Your Pet to Work Day:
Do a quick survey of your employees to see if anyone has allergies or other sensitivities to animals. If so, you'll need to take their needs into consideration when planning any pet-friendly activities.

Make the space pet-safe by removing poisonous plants and putting away toxic items, securing cords and wires to hide from curious teeth, and having pet-safe cleaning materials available.

Designate spaces or areas for walks and bathroom breaks.

Consider hiring a professional pet sitter and dog walker to help with pet potty breaks. Don't forget to include a meet-and-greet time at the start of the day so your pet can be familiar with the pet professional.

Put it all in writing so the rules are clear for employee pet-owners, including an application form so you can track participants.
Speaking of which, what rules should you put in place for bringing your pet to work?
All pets must have good manners, be house-trained, and be clean and well-groomed.

Vaccinations must be up to date.

If pet is experiencing any symptoms of illness, they must stay home.

Pets must be on a leash or contained at all times.

Don't force co-workers to interact with your pet – allow visitors to come to you or welcome an approach.

Bring a pet supply bag of food, bowls, toys, leash, bed, treats, and poop bags.

Plan an exit strategy with your team, should your pet become stressed and you need to take your pet out of the workplace. Be sure to have backup care planned.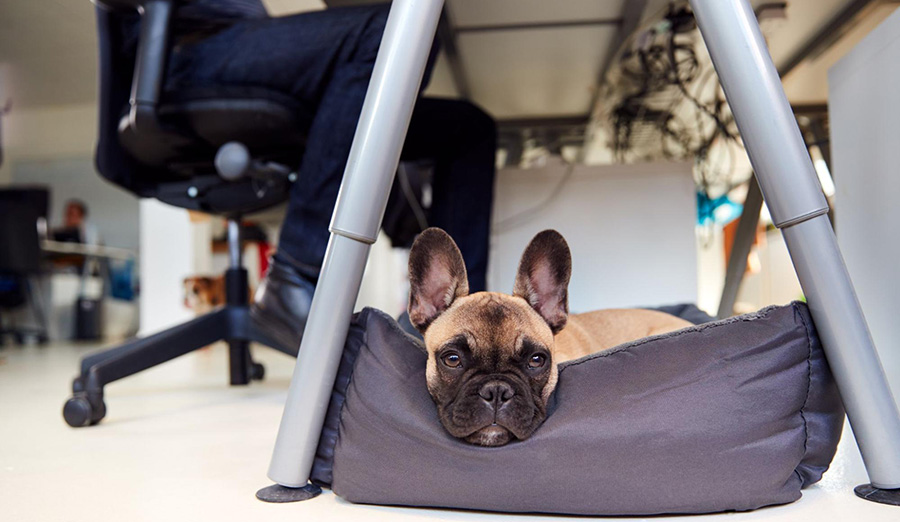 Don't forget fun activities with pets joining you at the office!
Plan an office-wide dog walk or pet parade. This is a great way to let everyone show off their furry friends and get some exercise too!

Designate a "pet friendly" meeting room where employees can bring their pets during the day.

Include your virtual team members too. Have a virtual option for any in-office events, create a team messaging channel to share pictures, or host a virtual meeting with a pet-care expert.

Partner with a local rescue to offer a fundraising opportunity to care for animals in local shelters.

Get some special treats for both humans and pets.
Don't forget some other details, like securing landlord approval, reviewing insurance and liability coverage, nor defining clearly what "pet-friendly" means to your organization.
Whatever you decide to do, make sure you have a plan in place so that everyone knows what to expect. And most importantly, have fun! Celebrating Take Your Pet To Work Week is a great way to show your employees that you care about their furry friends too, and hopefully reduce stress and increase happiness for all involved. Contact us if you have any questions about making sure your pet is ready for the office!
If you need assistance with pet-friendly workplace policies, reach out to your friendly neighborhood HR professional (like Kira Colon of Maventri).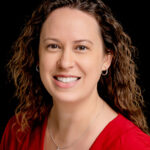 Small Business HR+Payroll ~ Your Company's HR+Payroll Department
Small businesses have unique needs for Human Resources and Payroll, while also being subject to many of the same laws and regulations as larger businesses. Kira acts as your business' HR person - handling those day-to-day HR and Payroll administrative tasks, providing custom counsel and guidance. Free up your time as a small business owner and have confidence in your people operations!