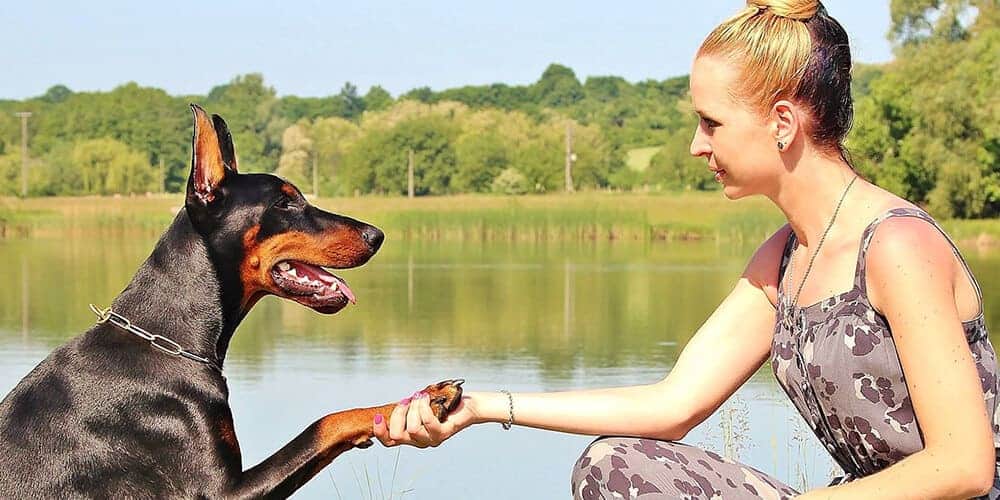 What Should You Know About Your Pet Sitter
When looking for a pet sitter you can trust, it helps to know all the right questions to ask. What should you ask? No worries, we've listed those questions below. Be sure to get each one answered whenever you interview a potential sitter.
1. Do You Have Proof of Liability Insurance (Are You Bonded)?
A Pet Sitter that isn't insured and bonded doesn't have the proper protection. Make sure the candidate you are considering took the necessary steps to get this protection and provide proof of Insurance. If they have other sitters or employees workings for them, they should be insured through the pet sitter or pet sitting company as well.
2. What Animal Experience Or Training Do You Have?
You don't want to leave your furry friend with someone who lacks experience and adequate training. That's why you need to look for a sitter that:
Already has lots of experience working with animals, especially your specific type of pet.
Understands how to read a pet's body language.
How long have you been in business as a Pet Sitter.
Knows how to administer First Aid and Pet CPR/CPCR.

Plus have a Pet First Aid Kit.
3. What Would You Do If My Pet Had An Emergency?
When caring for animals, you never know what could happen, making it vitally important to plan for emergencies. You can find out more about the sitter's emergency plan by asking what he or she would do if your pet gets into trouble. This emergency contact information and instructions should be on the Service Agreement or Contract as well. If your potential sitter doesn't have a plan, look for another candidate.
You should also find out if the sitter relies on a specific emergency veterinarian. If not, the sitter should request your own emergency vet's contact information and location.
4. What Services Do You Offer?
If you need additional services, don't just assume the pet sitter will offer them. You will need to make sure those services will be provided.
Pet sitting services may or may not include:
In-Home Grooming
Dog Walking
Playtime
Picking Up the Mail
The pet sitter should provide a written service contract or agreement that clearly describes services and fees, if applicable. This contract will tell you exactly what to expect from the sitter.
5. Can You Care For My Pet With Special Needs?
Every pet is unique, with its own specific needs. For example, your pet might require medicine. Or, maybe your furry friend is accustomed to following a specific walking routine. Whatever the case may be, you should let the potential sitter know about your pet's unique needs verbally and in writing. After explaining those needs, ask the sitter if he or she will be able to meet them.
6. What About Walking My Dog?
If your sitter will be taking your dog for walks, ask for more detailed information about this service. You should find out where the sitter plans on walking your pooch and how long the walk will approximately last. This information will help you determine the sitter's capability of meeting your dog's exercise needs. They should also advise and be knowledgeable about leashes, harnesses, collars and often times will have their own.
7. Do You Have References and Reviews?
Talking with other clients who have already entrusted their pets to the sitter is one of the best ways to learn more about that person, so don't forget to ask for references. The pet sitter should be eager to provide them. If the candidate appears to hesitate, that's probably not a good sign. Additionally, check their Social Media and other Reviews online.
8. Will You Meet with Me and My Pet Ahead of Time? AKA "Meet and Greet"
If you are conducting this interview in person, the sitter is probably at your house and has already interacted with your pet. In that case, there's no reason to ask this question, but if this is a phone interview you will need to schedule a time for the sitter to come and meet your beloved pet. If the sitter doesn't agree to this, look for another candidate.
However, if the sitter does agree to meet your pet, pay close attention to how well they get along with each other. Although they probably won't be the best of friends right away, you do want to make sure your pet feels at ease with the sitter. Additionally, the ultimate goal for a sitter is to develop a strong relationship with your pet, but this won't be fully accomplished during the first meeting. Often the first several visits your pet may be unsure of what is going on, may not eat, or show different behaviors. The Pet Sitter should notify you of any odd behaviors, both prior to service and during visits.
9. Are You Well-Connected in the Pet Industry and Local Community? Are you affiliated with any Professional Associations?
A Sitter should be well connected with other pet services and industry from local vets, groomers, other pet sitters and dog walkers, trainers, and other niche services. A Professional Pet Sitter should always be a resource to you and your pet, as well as provide knowledge to help better care for your pet. Additionally, being part of a Professional Pet Sitting Association such as Pet Sitters International (PSI) or the National Association of Professional Pet Sitters (NAPPS), shows the commitment to continued education and professional services in the pet care industry.
10. Do You Have Any Questions for Me?
If the pet sitter hasn't already asked you some questions, that may not be a good sign. Why? Because asking questions is essential for providing excellent service. After all, how can the sitter properly care for your pet if he or she doesn't have all the necessary information? Furthermore, asking questions proves the sitter has enough experience in the field to know what information will be necessary for carrying out the job.
If the candidate hasn't asked questions yet, don't give up. Perhaps the sitter is being polite and letting you talk first. So, give the candidate a chance by asking if he or she has any questions for you. Obviously, the answer should be yes!
In Conclusion
Now that you know what questions to ask a potential sitter, you are ready to find the perfect fit for your beloved fur baby. This ensures your pet will be left in good hands.