How to Transport Your Pet to Another Country or State
Are you getting ready to move or travel to another country or state? If you want to bring your pet along, how will you transport your furry friend? This article is going to explore your transportation options.
Travel by Air
When leaving the country, you will likely have to take a plane. You might also choose to fly if you are headed towards a state that's far away. Your pet can either travel with you on the plane or be shipped as air freight or air express.
But before we look more closely at those two options, it's important to note that airlines have strict regulations. You must comply with those regulations if you wish to fly your pet.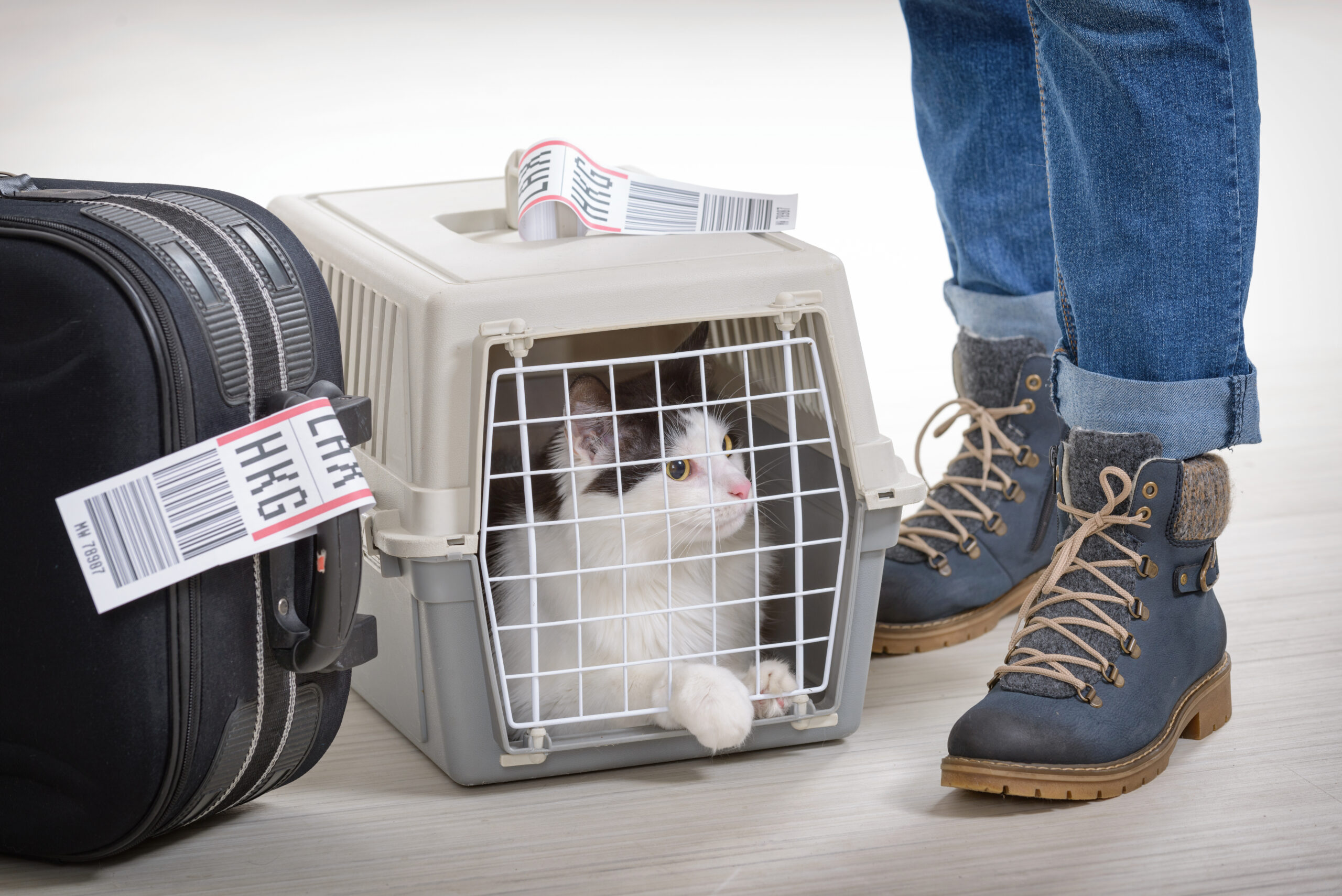 Accompanied Pets
Only pets that meet the airline's specific size requirements are allowed to fly on the plane with their owners.  If your pet meets those requirements and you would like to have your furball's company, reserve your pet's place ahead of time.  Only a limited number of animals can fly on the plane.
Preparing for Takeoff
Your pet should eat about 5-6 hours before the flight's scheduled departure, but don't give your pet any food after that. You should make sure your pet drinks some water about two hours prior to the flight. If you have a dog, take your pooch for a walk around the airport.  This will help to diminish pent up energy and nerves.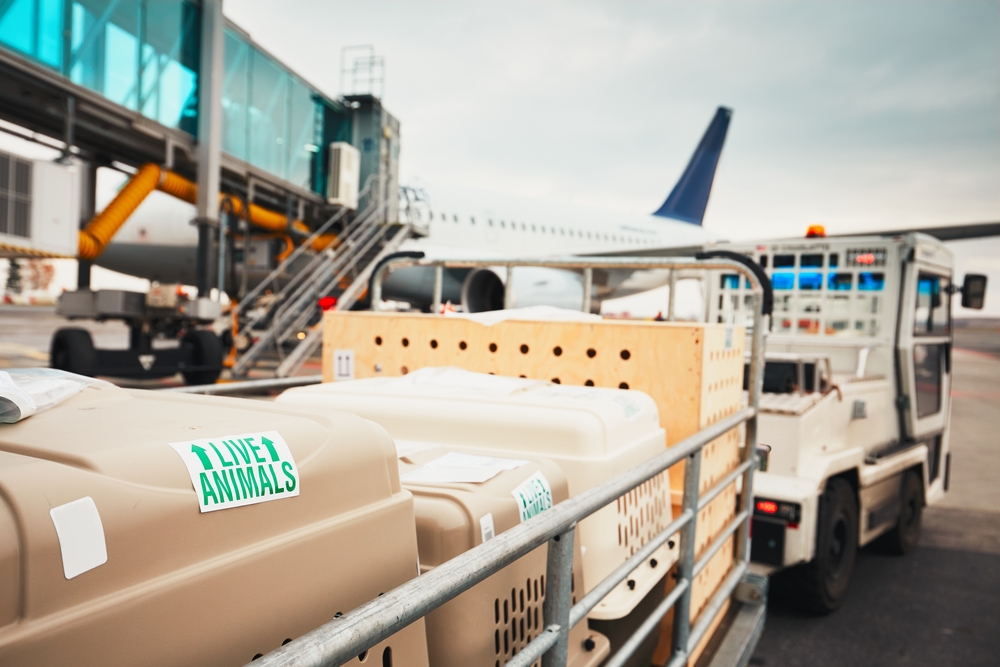 Unaccompanied Pets
Unaccompanied pets are grouped into air freight and air express. Dogs and cats fall into the former category while birds, tropical fish, and small pets are shipped as the latter.
You must provide and mark the shipping container. Purchase a carrier that is tough enough to withstand travel and write your name, address, and phone number on it.
Travel by Car
When moving or traveling to another city or state, you could probably make the journey in a car.  If you will be traveling for several days be sure to find hotels that allow pets. You will need a carrier that is comfortable and secure for your pet.  Keep a leash handy if you have to take your pet out of the carrier at any point during your travels.  If your four-legged friend happens to be a cat, you should consider training your feline to walk with a cat harness.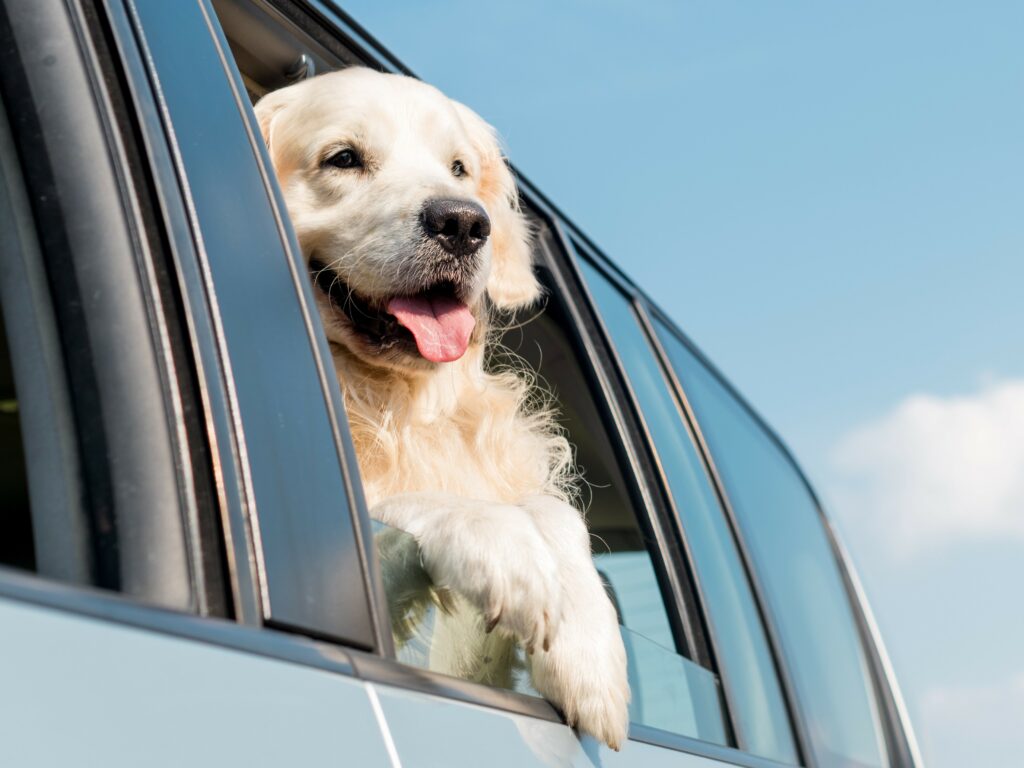 Preparing for the Drive
Your pet might already be used to riding in a car. But if not, take your pet on car rides before it's time to make the long trek. This will give your pet the chance to get used to the car.
If you have a big dog who won't fit into a carrier, teach your canine to sit or lie down while you drive. If this proves to be too difficult, use a safety harness to secure your dog.
Put together a travel kit for your pet so that your pet's needs are in one convenient spot. This kit should include food, water, bowls, treats, toys, brushes, medicines, a scooper, plastic bags, and anything else that will be needed.
Tips for the Road
Follow these tips for transporting pets by car.
Feed your pet one meal per day while traveling and provide snacks throughout the day.
If you have a dog, be sure to let your dog out of the car for periodic walks, drinks of water, and potty breaks.
Don't allow your pet to roam off-leash and put the leash on before letting your pet out of the car.
Keep your pet from sticking his or her head out of the car window.  This could cause dust, insects, and other objects to get into your pet's eyes, ears, and throat.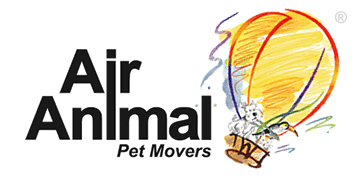 Work with a Pet Shipping Agency
Moving a pet to another state or country can be hard work. And if you choose to fly it is quite challenging to meet every regulation. If you are feeling overwhelmed, find a pet shipping agency that can take over. These agencies specialize in facilitating the transportation of your pet by land or air. They handle the paperwork, review the regulations, and oversee any other details. There are already so many things to figure out when moving or traveling. Why not make transporting your pet easier by hiring a pet shipping agency? This would be one less stress to deal with. The option you choose really depends on what makes you feel most comfortable and what is best for your pet. At the end of the day, transporting your pet should be as painless as possible for both of you.
Want some more Savvy Secrets? Check them out: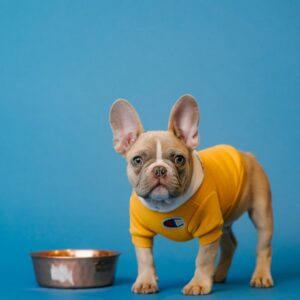 Probiotics are getting popular in the last few years and they have a lot of…