Local COVID-19 Pet Resources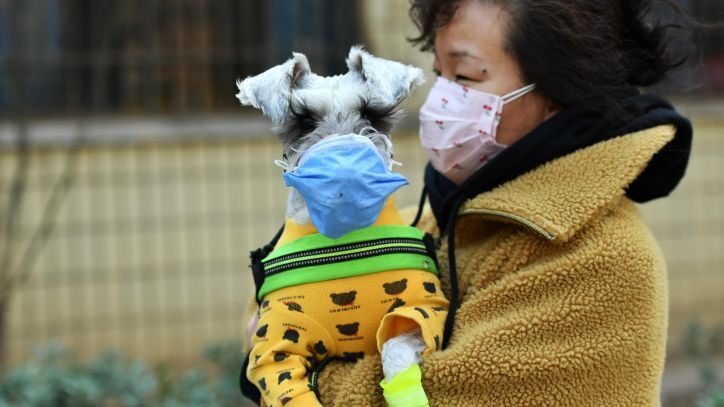 Hello Fur Friends!
This page is dedicated to resources and information in relation to COVID-19 for the Winter Garde, Windermere, Doctor Philips, and Horizon West area. This page will be updated on a regular basis, so please check back and look out for emails for updates. This page has:
Government and Hospital Information in relation to COVID-19
Pet Industry Status and Services
Where to Find Supplies at Local and Small Businesses
Activities to do while "Shelter in Place" for:
Government and Hospital Resources
CDC
SBA
Advent Health
Florida COVID-19
Orange County
Orlando Health
Windermere
Pet Industry
The following have been labeled as "essential businesses" in relation to the Pet Industry:
• Animal Care Providers
• Pet Supply Stores
• Veterinarians
Therefore, The Savvy Sitter will remain OPEN for business unless otherwise instructed, but ultimately we will honor whatever decision our clients will make. Please note that we are taking the following measures to ensure our clients' health and safety:
• Sanitizing our hands with disinfectant before entering and after leaving a home.
• We ordered Reusable Cloth Face Masks from Lavender Menace, a local Dog Bandana Company. This custom mask has a matching duplicate mask which we may donate to a frontline worker or a worker in the healthcare system. These masks are reusable; you simply wash and dry as you would regular laundry in order to use them again and again. You can order one for yourself if you would like here on their website.
• New Poop Bags can be used as hand gloves for extra protection and then used for the original purpose after.
Supplies
Masks

Lavender Menace Personalized Dog Bandanas

Is a local personalized Dog Bandanas company that is using there skills and supplies to currently making reusable cloth masks.

Pho-Real

A FAMILY OWNED FAST-CASUAL VIETNAMESE RESTAURANT BASED IN OCOEE, FLORIDA. ALL OF OUR INGREDIENTS ARE PREPARED DAILY. WE MAKE SURE THAT ONLY THE FRESHEST INGREDIENTS GO INTO OUR FOOD AND ONTO YOUR PLATE.

They are also making reusable cloth masks, They are currently prioritizing the organizations, healthcare community, and first responders who are requesting masks through the app Army of Masks, but are selling masks to the public. All proceeds are going toward making more masks for those in the community who need it.

Hand Sanitizer

Fairy Potions

Non-Toxic House Cleaners and Sanitizers

Wildflower Beauty by Jessica
Groceries
Below is some of the small business that will have some grocery supplies that you need including fresh fruit, vegetables, dry goods, bread, dairy, and meat.
Spice Culture Grocery

An ethnic grocery store specializing in Indian and Middle Eastern cuisine but also has fresh vegetables and rice, as well as spices

Pammie Sammies

Pammie Sammies is a great place to get a quick sandwich and salad, but they are also a convenience store with fresh produce, bread, and they also have toilet paper.

Bulk Pantry

Flour, other baking products, and specialty items for those with speeds dietary need

Choice Meats

Choice Meats is a local, family-owned and operated business. We have offered fresh meat to our customers since 1982.

The Farmacy

To promote health and wellness by providing natural, healthy food and the information needed to live a healthy lifestyle, while creating and supporting the community. By providing locally sourced food, we reconnect people with their food sources while sustaining local, all-natural farms.

Winter Garden Farmers Market

The Winter Garden Farmers Market is your hometown market open every Saturday from 9 AM – 2 PM in the beautiful Historic Winter Garden. They are also letting the market be open Wednesday from 3 PM – 7 PM. There are vendors that are selling food and groceries such as cheese, salsa, dehydrated fruits, and vegetables, fresh fruits, and vegetables, meats, eggs, dairy and so much more!

Plant St. Market Butcher

Plant Street Market location has the best deli sandwiches along with a full-service Butcher shop featuring Top Choice and Prime Beef, all-natural Chicken, Pork & house-made Sausage.
Entertainment
Coloring
For the Kids(and the Kids at Heart)
Language
Learning

The Great Course Plus

The Great Courses Plus is offering a free month of Video-On-Demand service. They are a leading global media brand for lifelong learning and personal enrichment. With thousands of in-depth videos taught by the world's greatest professors, you'll always have something fascinating to learn about. They have things for both kids and adults.

Ur Learning Solution

Services help develop and teach students, & adults with their educational needs. They help all grade levels and are doing free lessons for students to help the transition to distance learning for the students and/or parents.

Language
Pets

Techpawlogy
Training/Activities:
Treats:
Excercise
Step Bet

Achieve your fitness goals by putting real money on the line. Connect your favorite fitness tracker and beat your personalized step goals to win.

Code: https://bit.ly/2VCUNRN

Yoga

Yoga with Adriene

Her mission is to connect as many people as possible through high-quality FREE yoga videos. She welcomes all levels, all bodies, all genders, all souls! Browse her library of FREE yoga videos to find a practice that suits your mood or start a journey toward healing.
Mediation
Headspace

There are a lot of unknowns in the world right now. But one thing is certain — Headspace is here for you. To help support you through this time of crisis, we're offering some meditations you can listen to anytime. These are part of a larger collection in the Headspace app — free for everyone — called Weathering the storm. It includes meditations, sleep, and movement exercises to help you out, however you're feeling. It's our small way of helping you find some space and kindness for yourself and those around you.

https://www.headspace.com

https://www.headspace.com/covid-19

Calm

The

#1 app for Sleep, Meditation and Relaxation, with over 50 million downloads and over 700,000 5-star reviews. We're honored to be an Apple BEST OF 2018 award winner, Apple's App of the Year 2017, Google Play Editor's Choice 2018, and to be named by the Center for Humane Technology as "the world's happiest app".